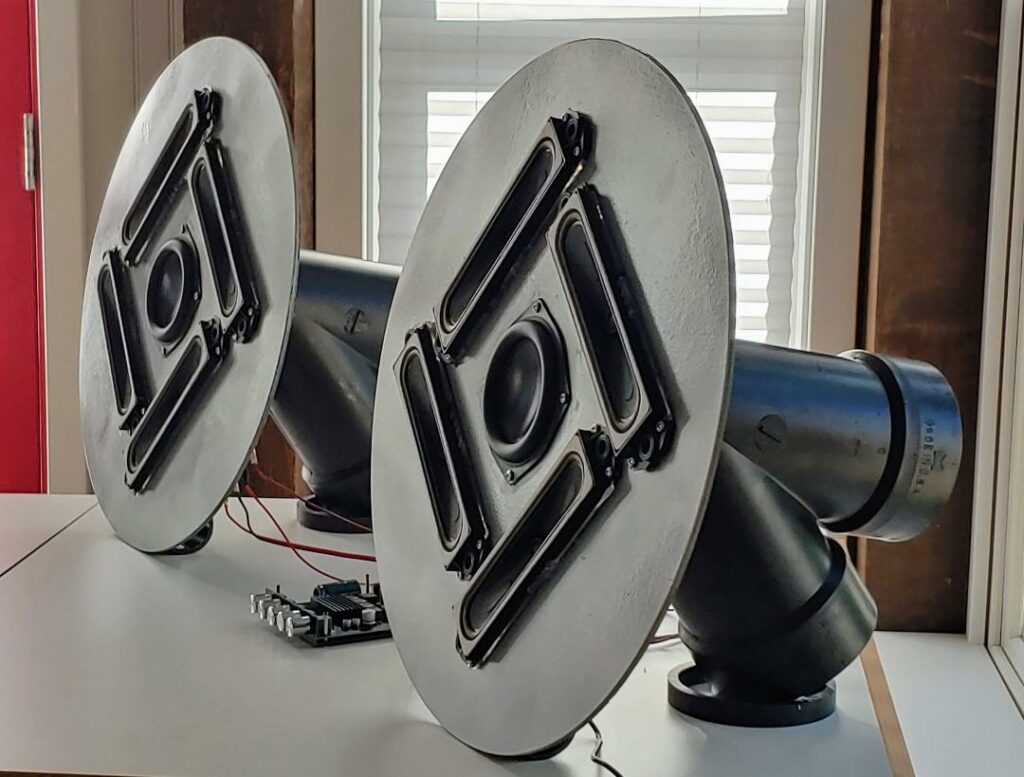 Hammertone OBP
---
Designer: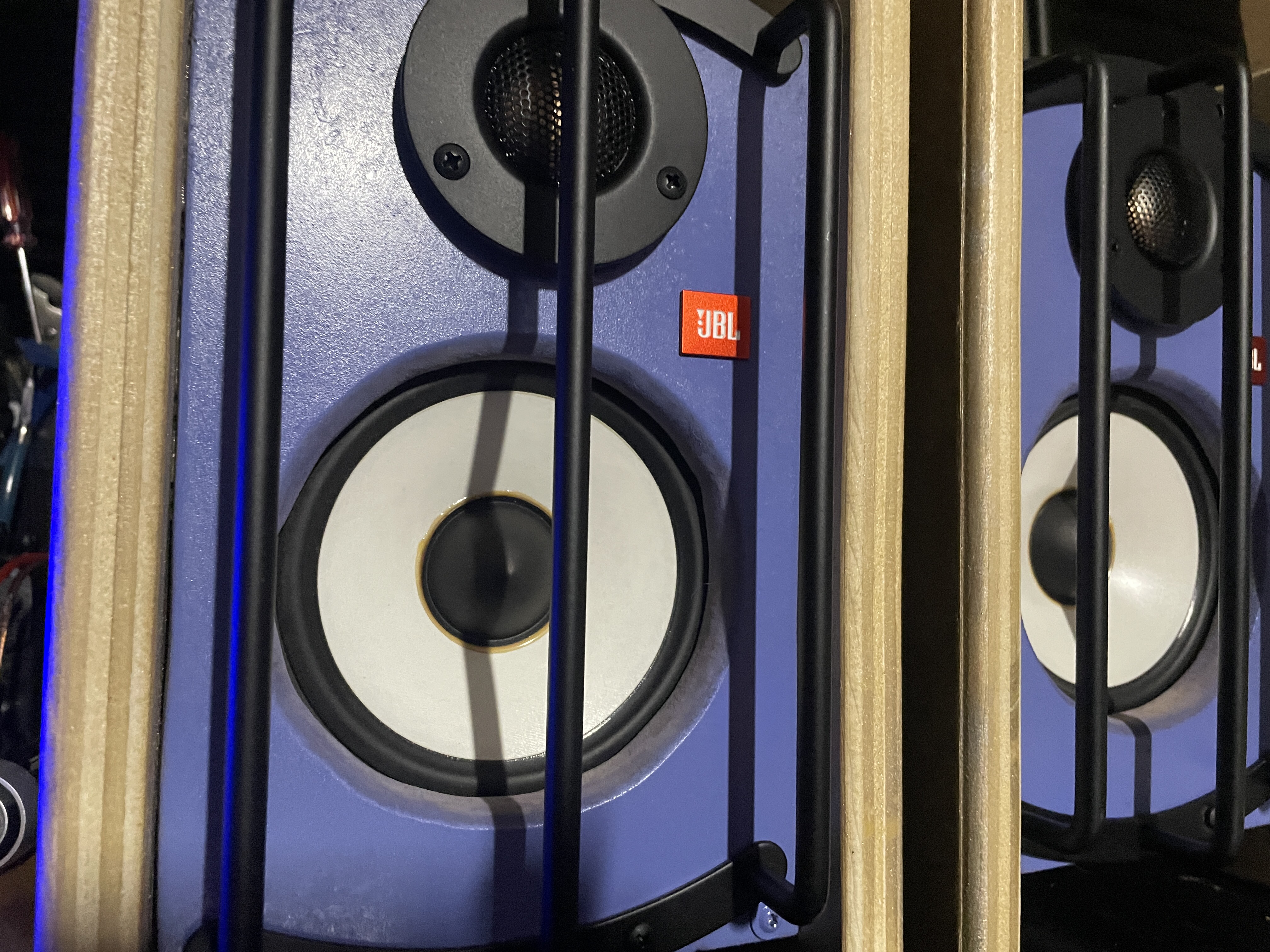 TenFold

Project Category:
Freestyle Speakers

Project Level

Intermediate
Project Time:
1-8 Hours

Project Cost:
Under $100
Project Description:
Compact open baffle panel design.


Design Goals:
 
Fun project with goal of minimal cost & maximum performance.
Driver Selection:
– Surplus flat screen TV drivers sourced from PE
– Dayton Audio 4" aluminum cone drivers
Enclosure Design
18" diameter open baffle panel design
Crossover Design:
None (full range design) – Four 16 ohm drivers per speaker connected in parallel for a resultant 4 ohm load.
Tips & Tricks:
GE silicone caulk used in construction for resonance control.
Conclusion:
Have a seat, your ears will defy appearance – These display a huge, detailed, spacious and full sound staged presentation along with deep, tuneful bass – Good quality drivers & amp are the key here.
About the Designer:
Retired electronics engineer with a longtime passion for audio gear, both very expensive and very cheap 😉

Project Parts List:
| | | |
| --- | --- | --- |
| Part# | Description | Qty. |
| 289-2128 | YDT0420-4BP 1-1/2″ x 7″ Paper Cone Full-Range Speaker 16 Ohm | 8 |
| 290-212 | Dayton Audio ND105-4 4″ Aluminum Cone Midbass Neo Driver 4 Ohm | 2 |
| N/A | Wuzhi Audio ZK-TB21 two-channel TDA 3116 amp w/sub output | 1 |