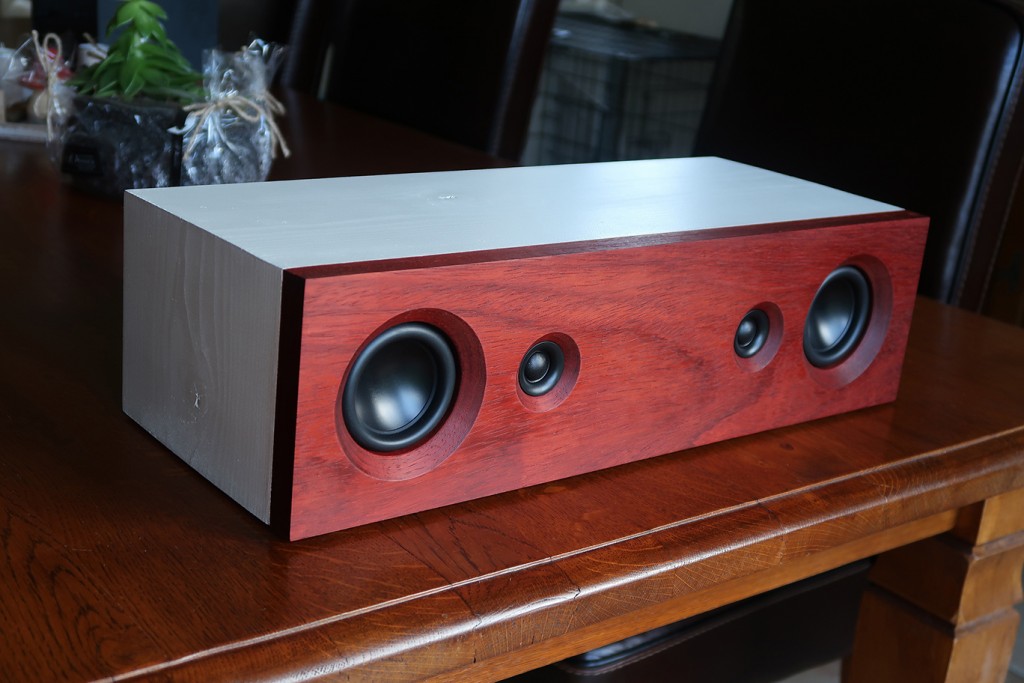 Jazzspeaker V2
---
Designer:
Tonewood
Project Category:
Freestyle Speakers
Project Level:
Intermediate
Project Time:
8-20 Hours
Project Cost:
$100 – $500
Project Description:
Our Jazzspeaker V2 has 2 Drivers and 2 Tweeters, it is designed to sound great, and look great!
With a baffle made out of solid Padauk it is a one of a kind bluetooth speaker!
Design Goals:
– Make a Bluetooth speaker that looks amazing
– It should have plenty of low end (without a sub)
– It should be able to fill a medium sized room with sound
Crossover Design:
It's a simple Butterworth crossover
Conclusion:
With all boxes checked, I'm really happy with how it turned out!
I'm hoping to build variations of this speaker in different woods!
About the Designer:
Since I've build my first speaker about a year ago I'm hooked!
I found my passion and I continue to build more speakers to improve and learn as much as possible!
I'm working hard because I love it, I'm hoping to build speakers for customers in the future and start my own little business!
Project Parts List: