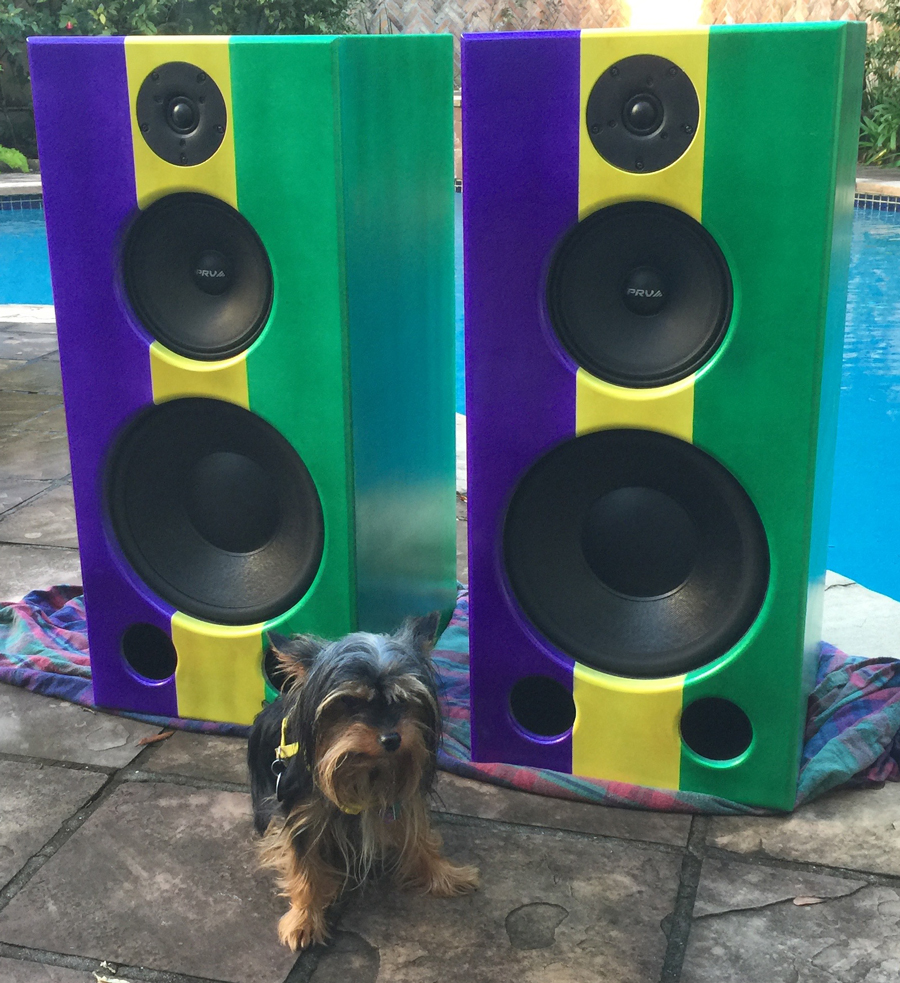 Mardi Gras Rockin'
---
Designer:
Michael Alline
Project Category:
Loudspeakers/Cabinets
Project Level:
Intermediate
Project Time:
8-20 Hours
Project Cost:
$500 – $1,000
Project Description:
I needed heavy duty speakers for Mardi Gras parties.
Design Goals:
Speakers that won't explode when cranked.
Driver Selection:
I used Matt Phillips "Rockin' it Old School" drivers, enclosure, and crossovers.
Enclosure Assembly:
Painted the boxes with RattleBomb metallic automotive paint from rothmetalflake.com.
Tips & Tricks:
Search the Parts Express website for Rockin it old school for everything you need
Conclusion:
These are loud but detailed wonderful sounding speakers!
About the Designer:
I'm basically a woodworker. These are easy to assemble.