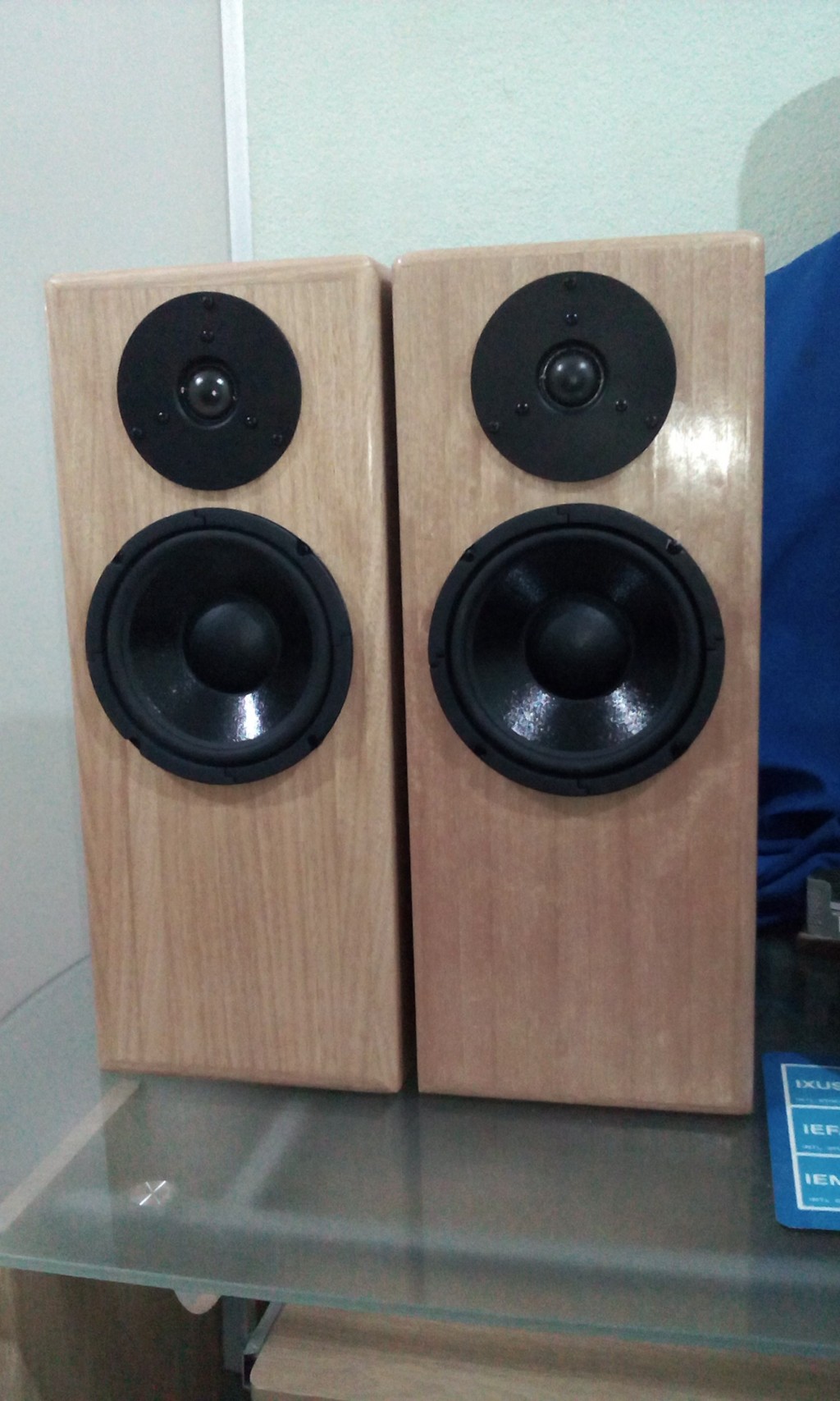 MASC 2
---
Designer:
MASC 2
Project Category:
Bookshelf Speakers
Project Level:
Intermediate
Project Time:
8-20 Hours
Project Cost:
$500 – $1,000
Project Description:
Prototype loudspeaker, for future sale through internet
Design Goals:
Speaker with both aesthetic and acoustic presence.
Practically without resonances due to an extremely elaborate cabinet.
The walls have three layers of solid material, and three types of internal damping.
Driver Selection:
Part # 300-641
Enclosure Design:
Reflex
Enclosure Assembly:
cabinet in double 9mm mdf, plus oak veneer.
7 coats of lacquer applied by hand, sealing of all internal surfaces, and treatment against moisture.
two inerter reinforcement rings, with all rounded edges to avoid turbulence.
As well as the front of the speaker, rounded.
This created a challenge for natural wood veneer
Crossover Design:
the provided, eliminating the circuit, welding point to point, in silver.
Conclusion:
A loudspeaker was achieved, very solid, and due to the careful design of the components, the sound in without fear of appearing exaggerated; almost perfect.
Solid bass sounds, without dominating the whole, a medium range, absolutely natural.
The range of treble, due to the rounded front, are very natural and without diffraction.
The only problem, could be its weight, almost 14 kgm each, but it helps enormously to a clean sound.
About the Designer:
With a sporadic experience in loudspeaker design and construction, over 30 years, and because I did not find a distributor in Mexico, let alone a speaker manufacturer, I had been frustrated.
Now with Parts Express, I think I will dedicate myself to making this and other models.
Project Parts List: