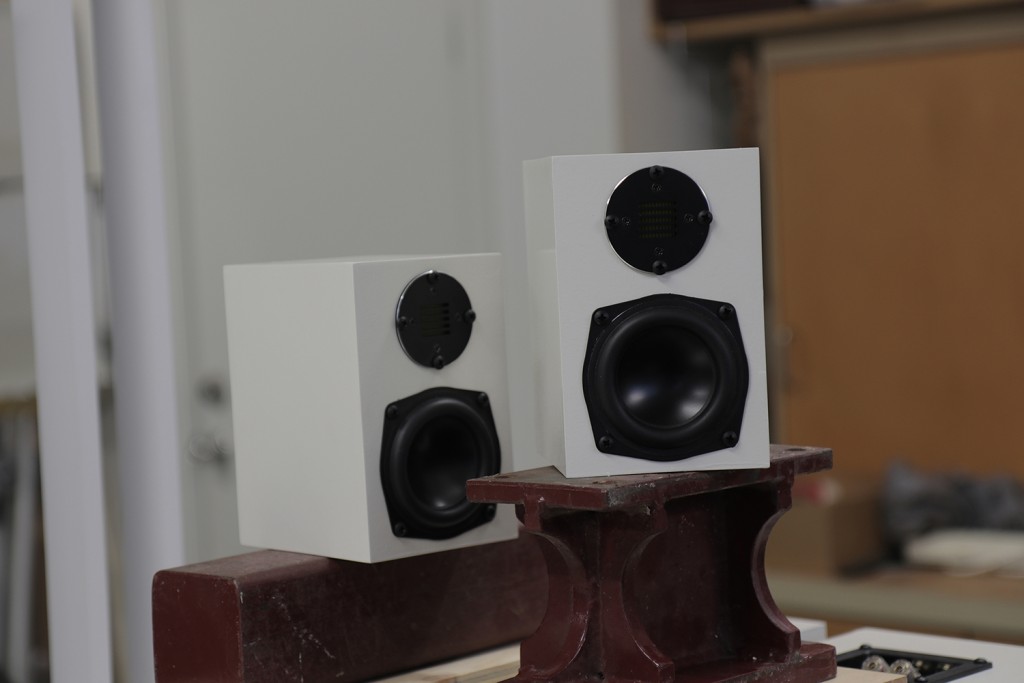 Mini bookshelf speakers
---
Designer:
Doublsmm
Project Category:
Bookshelf Speakers
Project Level:
Beginner
Project Time:
1-8 Hours
Project Cost:
$100 – $500
Project Description:
Small rear bookshelf speakers that are designed to fit beside my couch in a small room. Whilst maintaining a full sound and overall great clarity.
Design Goals:
Small full sounding speakers that are dominant in the top end to counteract my 90 degrees off axis listening position.
Driver Selection:
Woofer Part # 290-226
Tweeter Part # 275-095
Enclosure Assembly:
9mm MDF, Small nails and wood glue.
Crossover Design:
Assembled Passive parts express crossover at 5khz (providing a boost on the treble whilst being easy for anyone to use)
Conclusion:
In conclusion I am very happy with the ending sound I am getting from these speakers! They suit my needs perfectly and perform just as required.
Thank you to 123Toid (youtube) for helping me with the response graphs for the selected crossover.
About the Designer:
My name is Doublsmm and I am an Australian based youtuber who builds speakers and creates videos surrounding them!
Project Parts List: