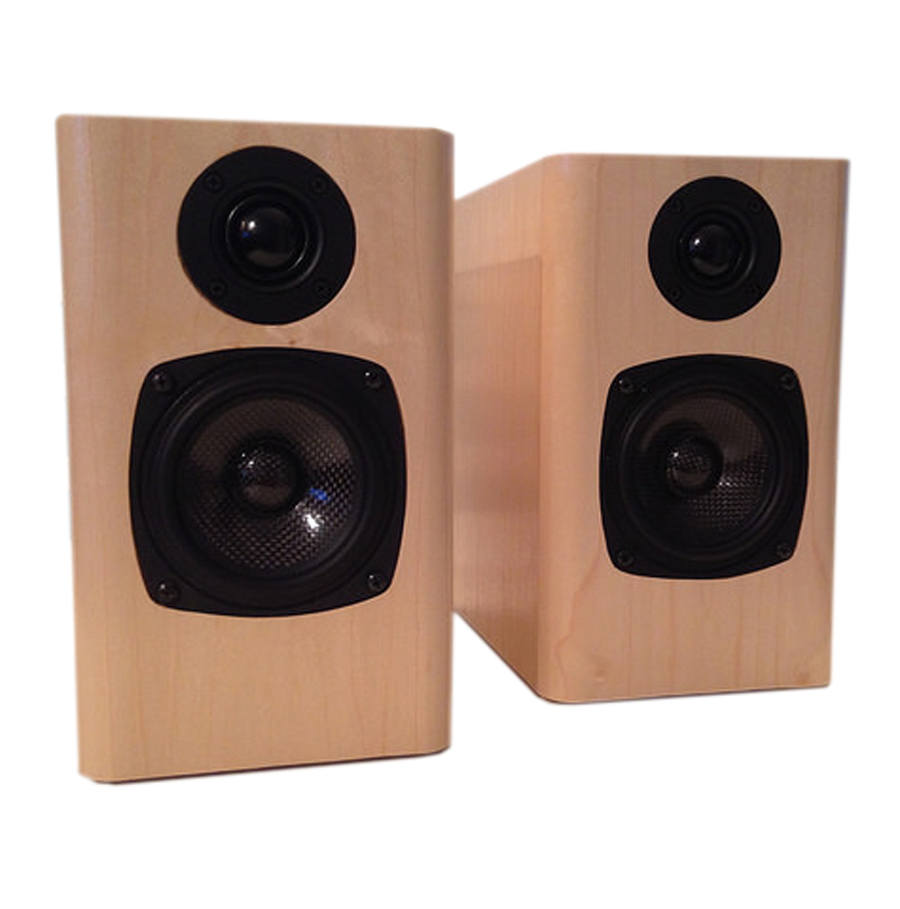 Miura Jr's
---
Designer: Derekj
Project Category
Bookshelf Speakers
Project Level
Beginner
Project Time
8-20 Hours
Project Cost
$100 – $500
Project Description
A small 2 way design using the new Dayton Audio Carbon Fiber woofer.
Design Goals
The goal here was to create a small speaker to be used in a small room or as a desktop speaker. I also wanted to keep the cost down so it could be a cost effective build.
Enclosure Design
A simple 5lt ported enclosure tuned to 60hz with a 2″x6″ port.
Enclosure Assembly
I used 3/4″ MDF for the baffle and 1/2″ for the rest. The thicker baffle was used so I could put a 3/4″ round over on the front of the enclosure. The enclosures were then finished with a maple veneer and 5 coats of wipe on poly.
Crossover Design
The crossover gave me the most trouble trying to get a reasonably flat response. I had a few different versions I had built with various different shaping filters, but in the end a simple 12db LR4 on the woofer and 18db on the tweeter with a padding resistor gave me great results. Crossover point is centered around 3k.
Conclusion
The Dayton Audio CF120 is a great little woofer! Many thanks to Parts-Express that had donated quite a few pairs of these drivers to the various DIY events this past year.
I am very happy how the speakers turned out. A fairly balanced sound and even surprising bass output for a small 4″ driver. Obviously a subwoofer is required for true full range sound but these guys turned out great for what they were designed for. And with the recent price drop on the Dayton Audio CF120 these can be built for under $150 a pair.
About the Designer
I have just gotten the DIY bug a few years ago and love my new hobby. I come from a car audio background and found the move into home audio a natural progression. I am a mechanic by day and enjoy the outdoors here on the West Coast of Canada.
Project Parts List