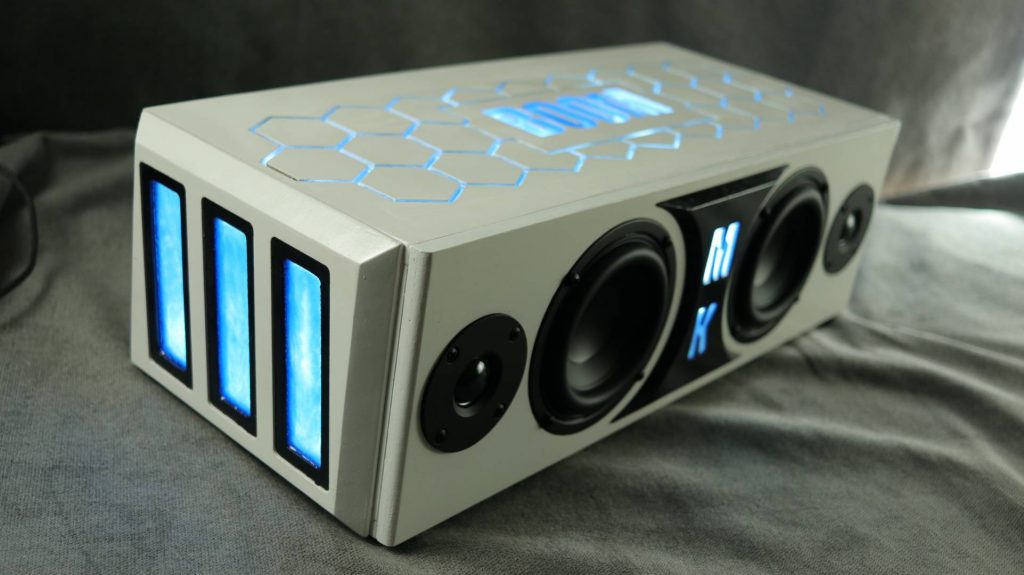 MK Boom to the MaX
---
Designer:
Toids DIY Audio
Social:
Twitter – 123toid
Instagram – Toids_DIY_Audio
Youtube – 123toid
Project Category:
Portable Speakers
Project Level:
Advanced
Project Time:
8-20 Hours
Project Cost:
$100 – $500
Project Description:
My unique design of the MK Boom.
Design Goals:
Make this $130 kit look like it should cost much more.
Tips & Tricks:
For tips and Tricks check out the video: https://youtu.be/peSW1Yrbapk
Conclusion:
It is fun to take an existing design an make it your own. I think I accomplished that with a little LED's, epoxy and some creativeness.
About the Designer:
I love building designing and redesigning speakers.
Project Parts List:
| | | |
| --- | --- | --- |
| Part # | Description | Qty |
| 300-7166 | Dayton Audio MKBoom Portable Bluetooth Speaker Kit | 1 |