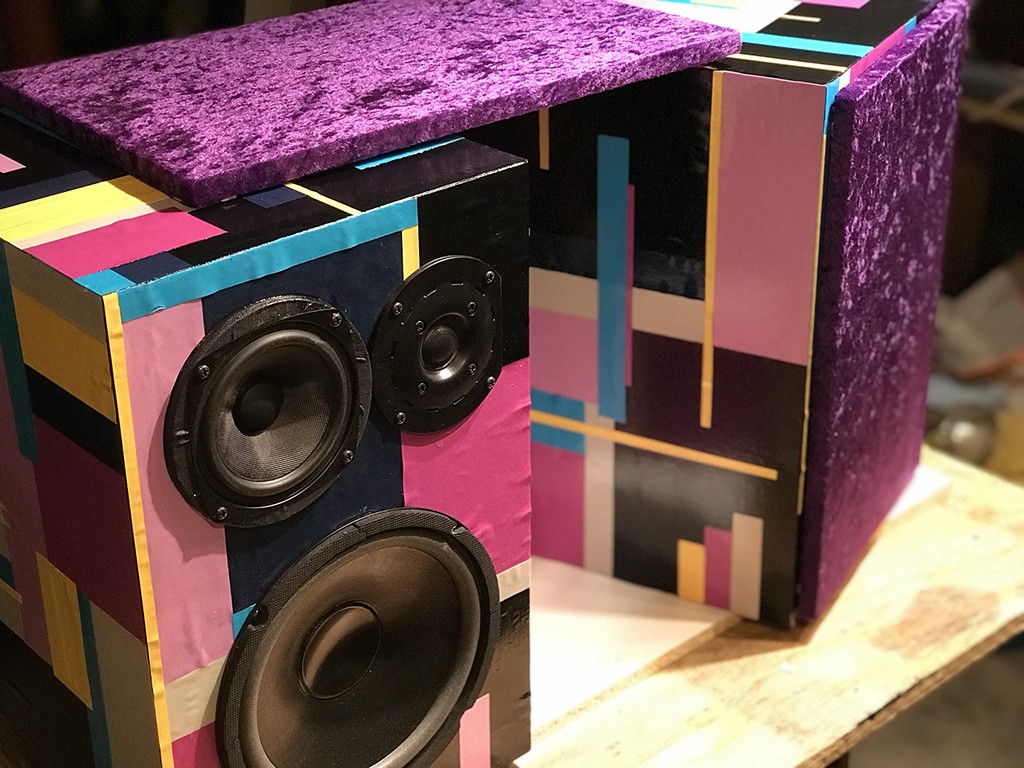 Nurples
---
Designer:
sirswank
Project Category:
Bookshelf Speakers
Project Level:
Beginner
Project Time:
1-8 Hours
Project Cost:
$100 – $500
Project Description:
8" 3-way "bookshelf" speakers in retro art-deco design. Simple sealed enclosure, MDF construction. Air space chosen based on woofer.
Design Goals:
Full range sound, large power handling, relatively flat response.
Driver Selection:
1" dome tweeter: 292-464
4" midrange: 295-160
8" titan woofer: NLA
All drivers are 8 ohm.
Enclosure Design:
Sealed 3-way
Enclosure Assembly:
Decoupage over MDF, magnetic grills
Crossover Design:
PE 800/5000 3-way passive
Tips & Tricks:
The finish was supposed to be smooth – glue down paper with contact cement, and seal with an acrylic spray before poly or use epoxy to avoid wrinkles.
Conclusion:
Successful enough build, learned some things. Hopefully I can find a home for these to fund the next project.
About the Designer:
Amature hobbiest working in my basement.
Project Parts List: