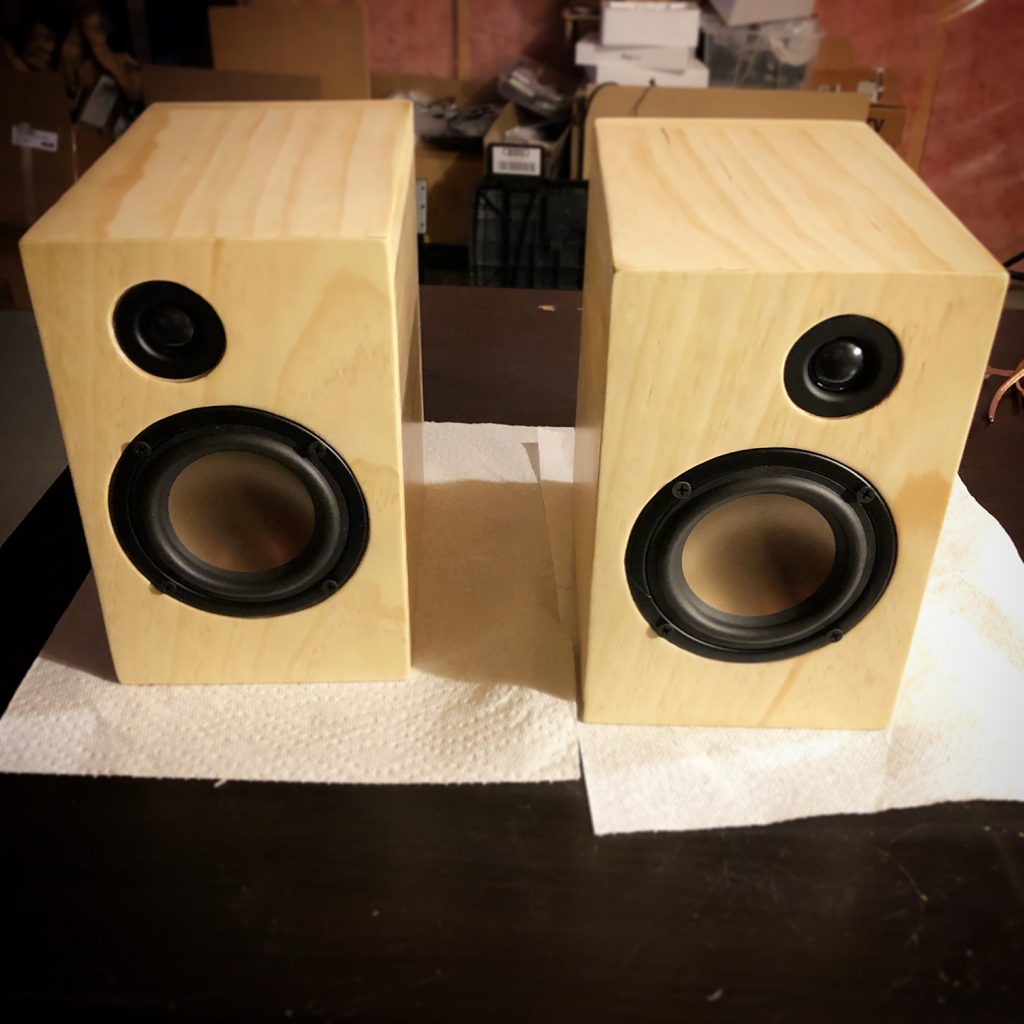 Overnight Sensation (My first project)
---
Designer:
Pavel Mirmanov
Project Category:
Bookshelf Speakers
Project Level:
Beginner
Project Time:
8-20 Hours
Project Cost:
$100 – $500
Project Description:
Classic Overnight Sensation by Paul Carmody made with 3/4″ MDF, Rad Pine veneer.
Design Goals:
First project 😉
Conclusion:
For some reason I expected a bit more kick out of them, but it is probably me being an unreasonable beginner. I should have known they are intended for near field listening.
About the Designer:
Beginner from Canada. Needed a new hobby that would combine multiple skills and provided a lasting result. 🙂
Project Parts List: