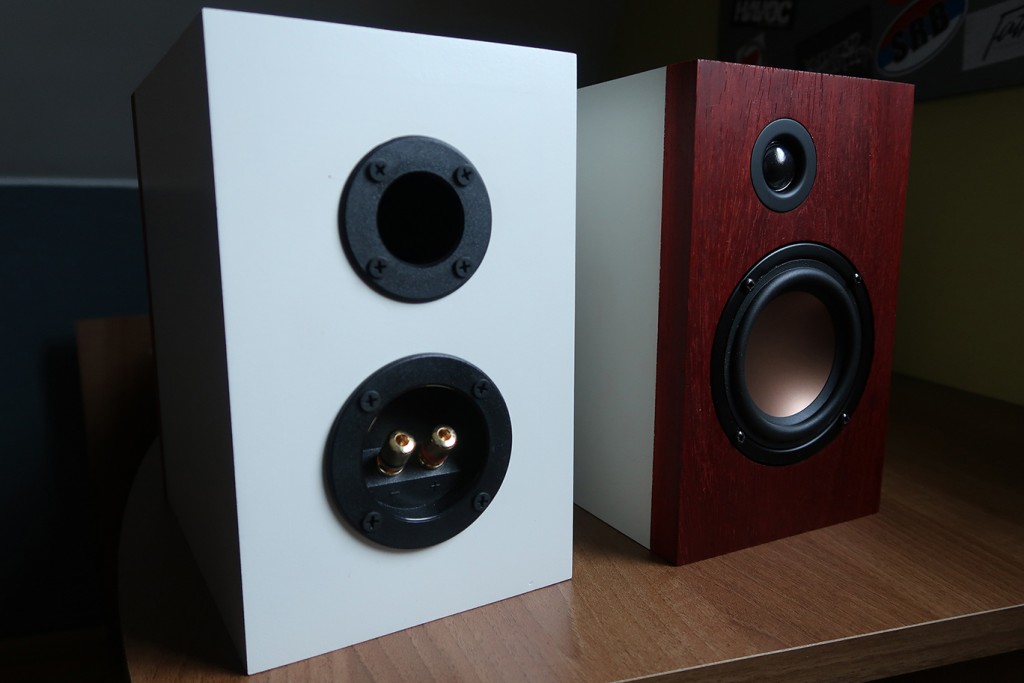 Overnight Sensation // Tonewood
---
Designer:
Tonewood
Project Category:
Bookshelf Speakers
Project Level:
Beginner
Project Time:
20+ Hours
Project Cost:
$100 – $500
Project Description:
This is pretty straight forward, for more information about the Overnight Sensations go to Paul Carmody's blog.
I made everything out of MDF, exept for the baffle which is made out of padauk that I had laying around from my previous build.
Design Goals:
– Make a pair of Overnight Sensations. Check.
– Make them stand out. Check.
Driver Selection:
HiVi B4S
Dayton ND20FA-6
Enclosure Assembly:
Woodglue all the way!dayton
Crossover Design:
By Paul Carmody
I'm not that good at crossovers yet.
Thanks Paul
Tips & Tricks:
Seal the mdf edges with woodglue mixed with water before painting!
Conclusion:
They sure sound amazing!
About the Designer:
Since I've build my first speaker about a year ago I'm hooked!
I found my passion and I continue to build more speakers to improve and learn as much as possible!
I'm working hard because I love it, I'm hoping to build speakers for customers in the future and start my own little business!
Project Parts List: