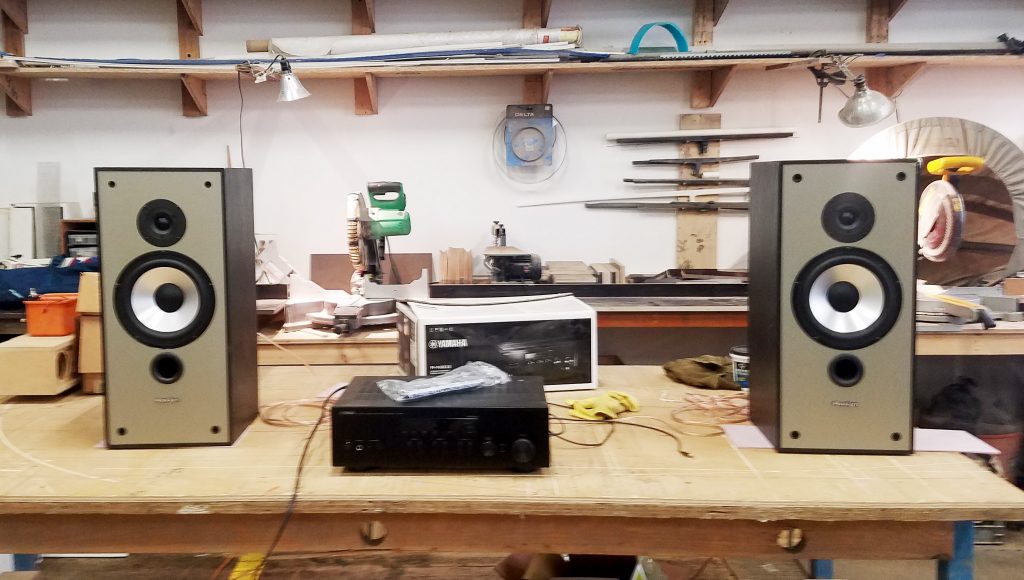 Paradigm 7se renewal
---
Designer:
4Matdesign
Project Category:
Loudspeakers/Cabinets
Project Level:
Beginner
Project Time:
1-8 Hours
Project Cost:
Under $100
Project Description:
Paradigm 7se woofer replacement.
Design Goals:
Replace the the cheap 'Replacement" drivers that had no surrounds left, to resurrect these classic 1980's Canadian speakers I was given free in a CL deal that went sideways.
Driver Selection:
295-332
Enclosure Design:
Original factory
Enclosure Assembly:
Original factory
Crossover Design:
Original factory
Tips & Tricks:
Keep it simple but don't cut corners. Had a thought to use zinc screws i had on hand, but took the time to run out and get the black screws.
Conclusion:
Did not want to invest more time and money than these deserved. Spent one hour popping the new 8″ woofers into the cases. Had to get #8 pan head screws at 5/8″ in black at the local hardware store. Plugged into a Yamaha RN303 I was selling and sounded so good they took the speakers too!
About the Designer:
Architect/Fabricator from New England that loves the 2 channel sound he "remembers" from his 1980's childhood.
Project Parts List: