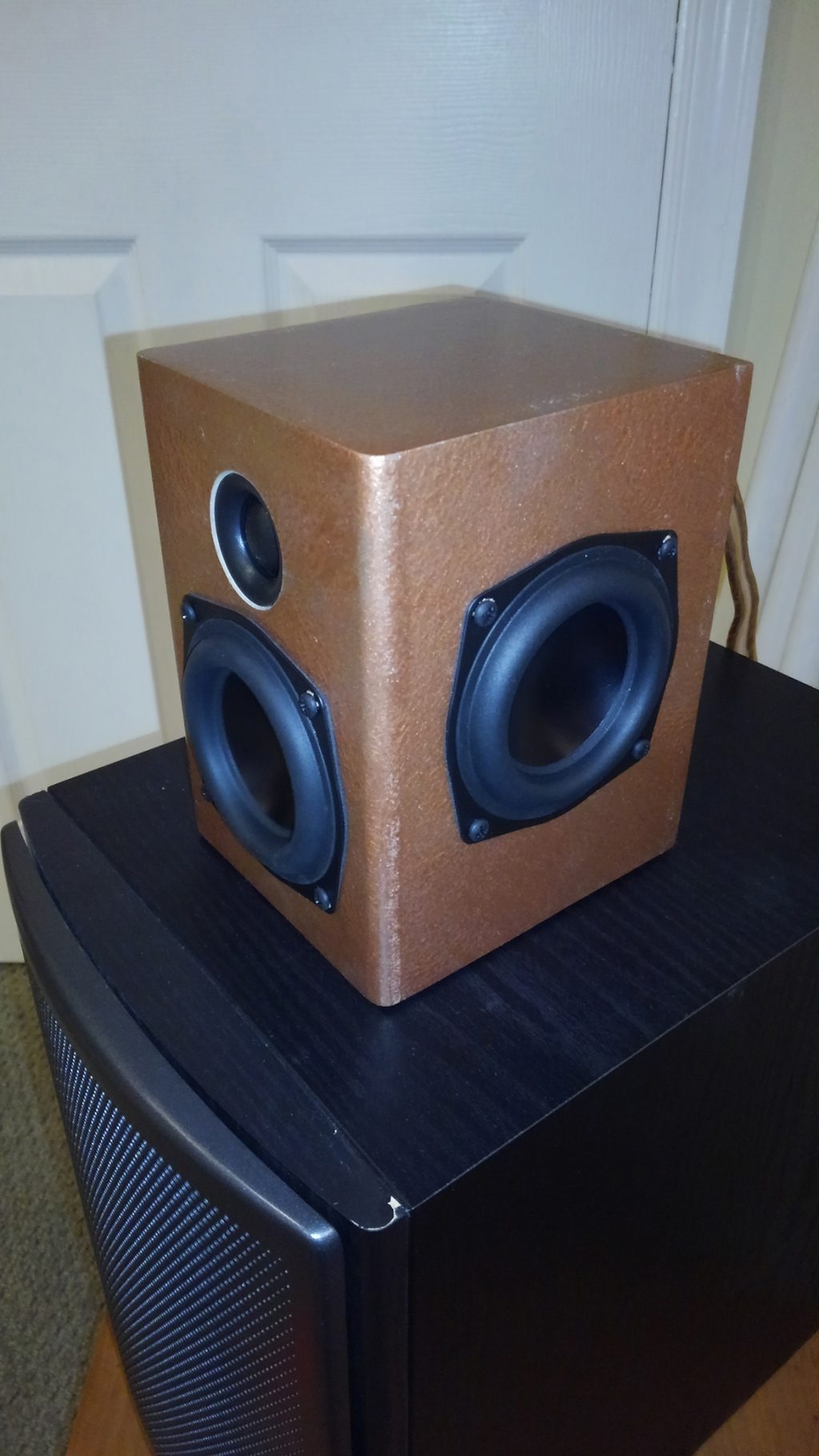 Passive Agressive in Cu
---
Designer:
Zachary Zisman
Project Category:
Bookshelf Speakers
Project Level:
Beginner
Project Time:
1-8 Hours
Project Cost:
$100 – $500
Project Description:
Assembled the Passive Agressive speaker kit using Rust-Oleum Hammered Copper paint as the finish.
Design Goals:
Small, room filling speakers with a nice, semi-industrial look
Driver Selection:
ND20FB-4 x2
ND91-4 x2
ND90-PR x4
Per pair of speakers
Enclosure Design:
Dual passive radiator small sealed enclosures.
Enclosure Assembly:
MDF and wood glue
Crossover Design:
Per kit
Tips & Tricks:
Watch the cabinet pieces when assembling, they wanted to slide around a bunch. I ended up post sanding the enclosures and they came out fine.
Conclusion:
Awesome little speakers. I'm testing them in straight stereo right now and they sound amazing for tiny little bookshelf speakers. I plugged them in in place of my Infinity Beta 20s and they're competing nicely. A bit less bass but not the Passive Agressive has a really nice sound and tone.
About the Designer:
I didn't really design these, but I am a design engineer and program manager when I get paid to design and build things. I like to build all sorts of stuff out of wood and metal.
Project Parts List: