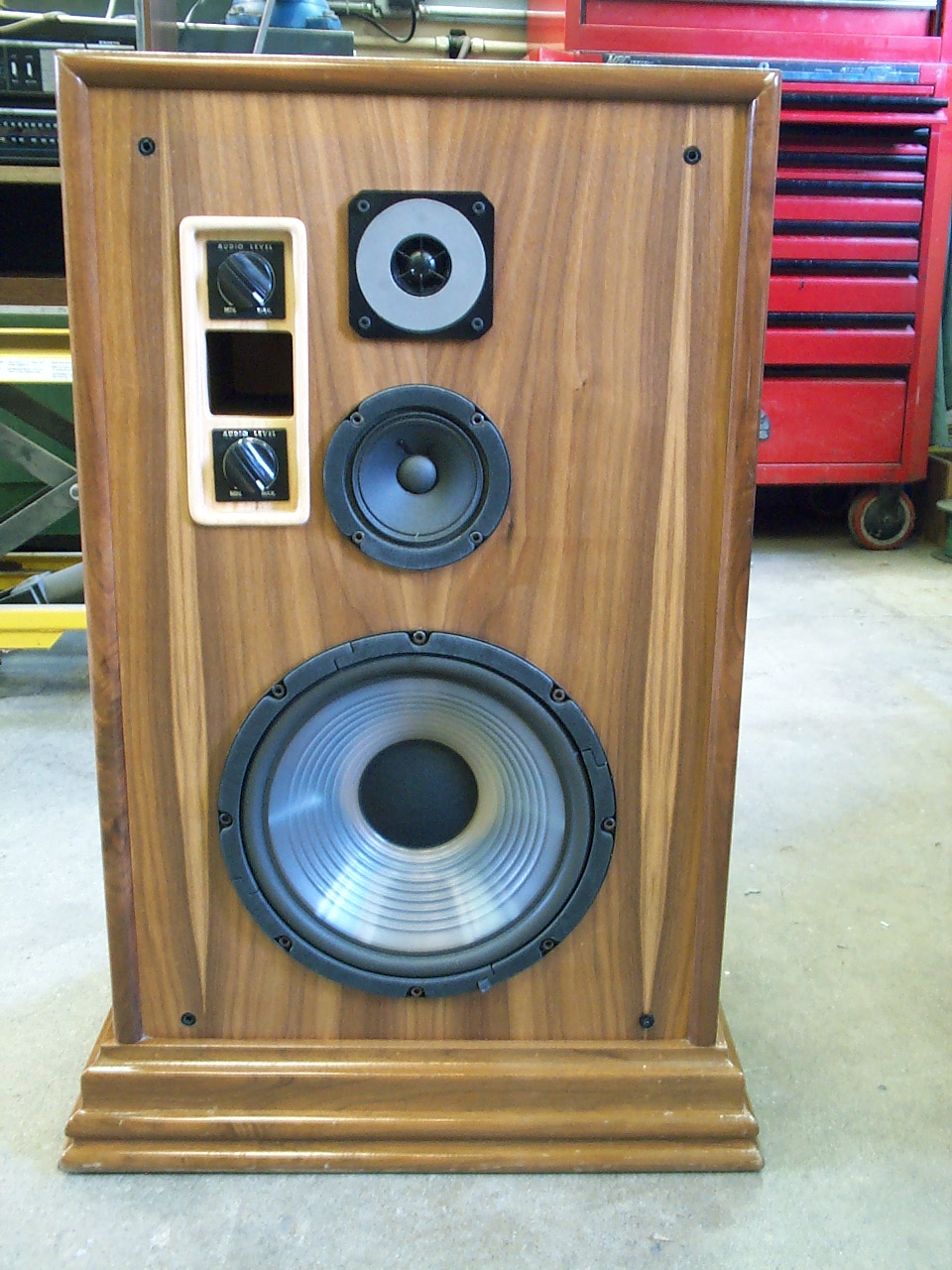 Pioneer 12 Inch
---
Designer:
cnc-me
Project Category:
Loudspeakers/Cabinets
Project Level:
Advanced
Project Time:
8-20 Hours
Project Cost:
$100 – $500
Project Description:
Twelve inch Pioneer speakers in black walnut cabinets.
The sides are solid walnut with hard maple stripes with paduk "dots" for accents. The paduk used to be a bright red, but has faded out a long time ago.
The front is walnut plywood and the back is 3/4″
oak plywood. These were made in 1988, from a driver kit that Parts Express sold back then.
Design Goals:
Just to have a ROCK solid design, that sounded great with no vibration coming from the cabinets.
Tips & Tricks:
Back cover has an integrated handle for easy lifting, that I can really appreciate now that I'm older.
Front panel features a recessed hard maple panel that houses the two level controls.
Conclusion:
Speakers achieved all aspects I was hoping for.
They sound and look great, the only downside is they are very heavy. Just need to fix the foam surrounds on the woofers after
30 years they have disintegrated. Cabinets could stand to be refinished as well.
About the Designer:
I was only 23 years old ,when I built these speakers, at the
start of my woodworking career.
Project Parts List:
| | | |
| --- | --- | --- |
| Part # | Description | Qty |
| N/A | A Speaker Kit we sold in 1988 | 1 |