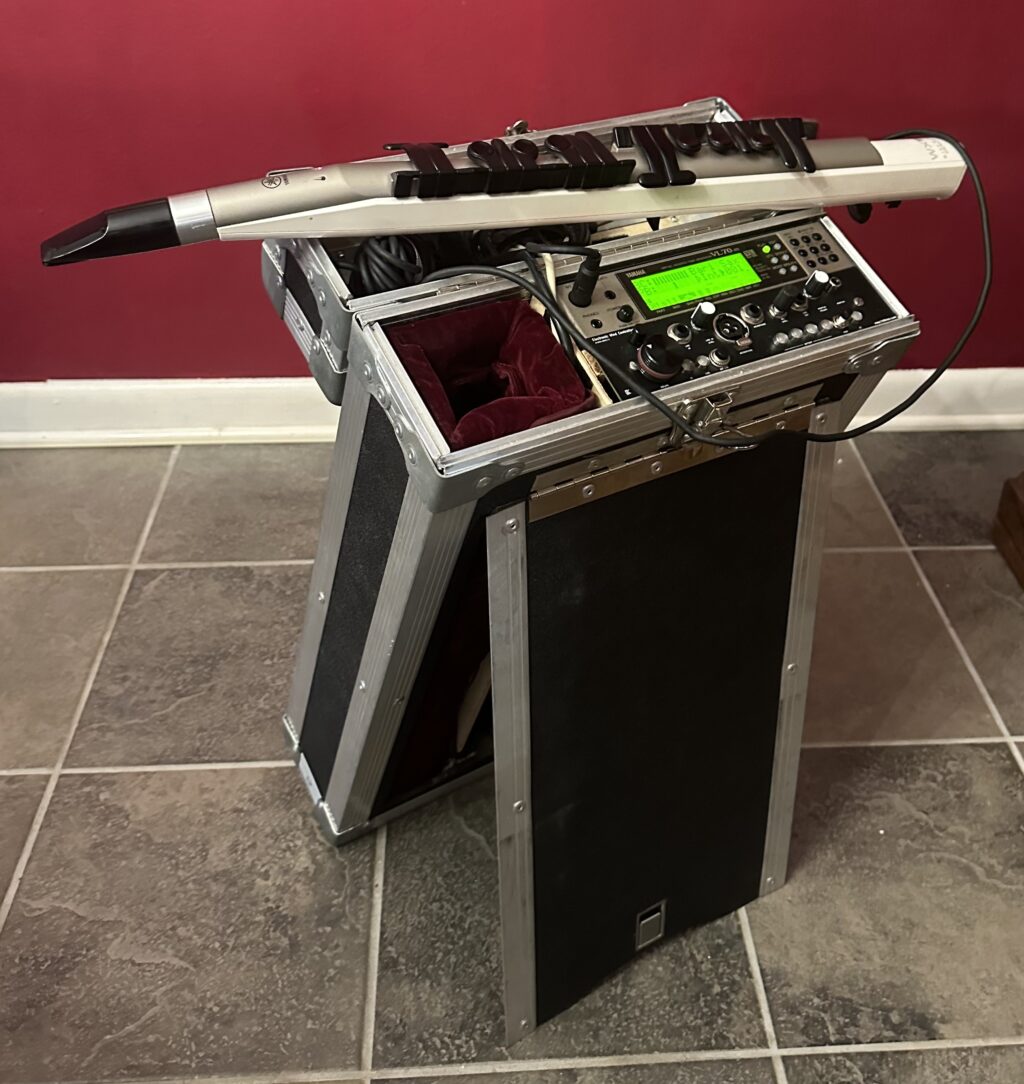 EWI Gig Rig
---
Designer: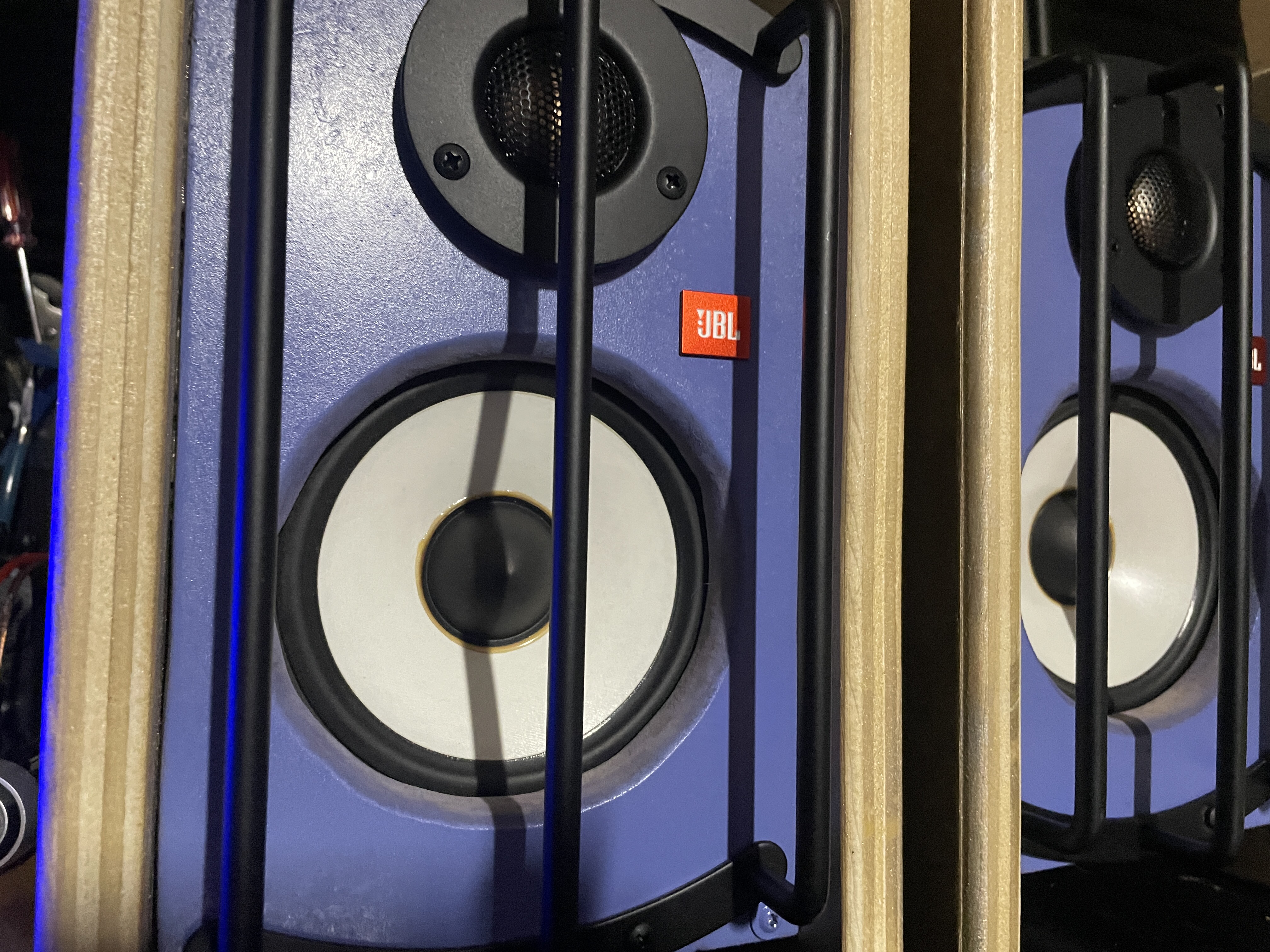 Ted Keys



Project Category:
Portable Speakers



Project Level

Intermediate
Project Time:
8-20 Hours



Project Cost:
$100-$500
Project Description:
I built a gig rig for my electronic wind instrument. I play this in an amateur Big Band, usually baritone saxophone, but I can switch to other instruments to fill in for a no-show.


Design Goals:
 
The design criteria for this build are compact, self-contained, battery powered, as loud or louder than a real wind instrument, and little or no setup required ie. open it, turn it on, and play.
Driver Selection:
2 ea. Boss P55.4C 4ohm speakers in parallel.
Enclosure Design
Custom
Crossover Design:
N/A
Tips & Tricks:
N/A
Conclusion:
The compact design does not allow for optimum speaker size / configuration or enclosure design. However the two 5 1/4″ full range speakers do a very good job. I may explore a full-range speaker with 5 1/4″ woofer /crossover in the future to improve the low end response.
About the Designer:
 I've been designing industrial measurement equipment for 39 years for Delta Controls Corporation.

Project Parts List:
| | | |
| --- | --- | --- |
| Part# | Description | Qty. |
| N/A | Yamaha VL70-m synthesizer | 1 |
| 325-512 | Dayton Audio KAB-100Mv2 100W Class D amplifier board with Bluetooth | 1 |
| 325-212 | Dayton Audio LBB-5v2 5×26650 lithium battery module | 1 |