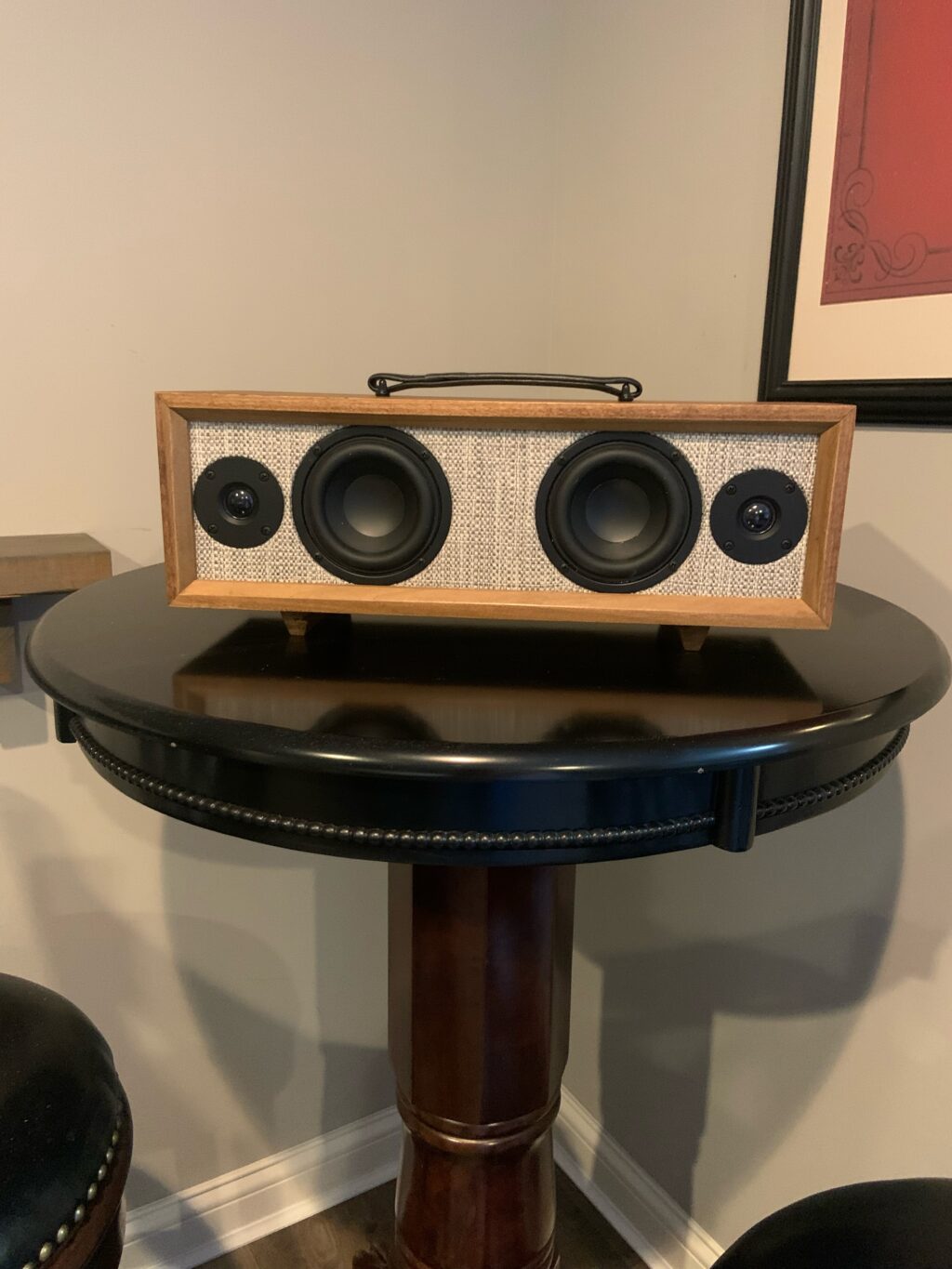 Gifts for the family
---
Designer:
Garage Dweller



Project Category:
Portable Speakers



Project Level:
Beginner



Project Time:
8-20 Hours



Project Cost:
$100 – $500
Project Description:
MK Boom Blue Tooth Speakers with custom boxes.



Design Goals:
Create Natural Wood BlueTooth Speakers to match the decor of the rooms they will be used in.
Driver Selection:
MK Series Blue Tooth Speaker Kit



Enclosure Design:
Custom Design using poplar wood

Crossover Design:
2 x2-way pre-wired crossover boards

Tips & Tricks:
The mitered corners must be perfect to give you a nice clean edge. Selecting wood with a nice pronounced wood grain with variation in color really adds a lot to the look. Cutting the side/top/side from the same piece of wood in the same sequence gives you a wood grain pattern the wraps around the box and looks like the box was carved from a solid block of wood.
Conclusion:
Gave me the exact look I was looking for and looks great in the living room. Looks like a piece of furniture. Liked the first one so much I immediately built 2 more. My daughter's apartment is decorated in a mid century modern fashion so I built hers with the same retro look.


About the Designer:
Novice wood workers that loves building stuff for family members.

Project Parts List:
| | | |
| --- | --- | --- |
| Part # | Description | Qty. |
| 300-7166 | Dayton Audio MKBoom Portable Bluetooth Speaker Kit | 3 |