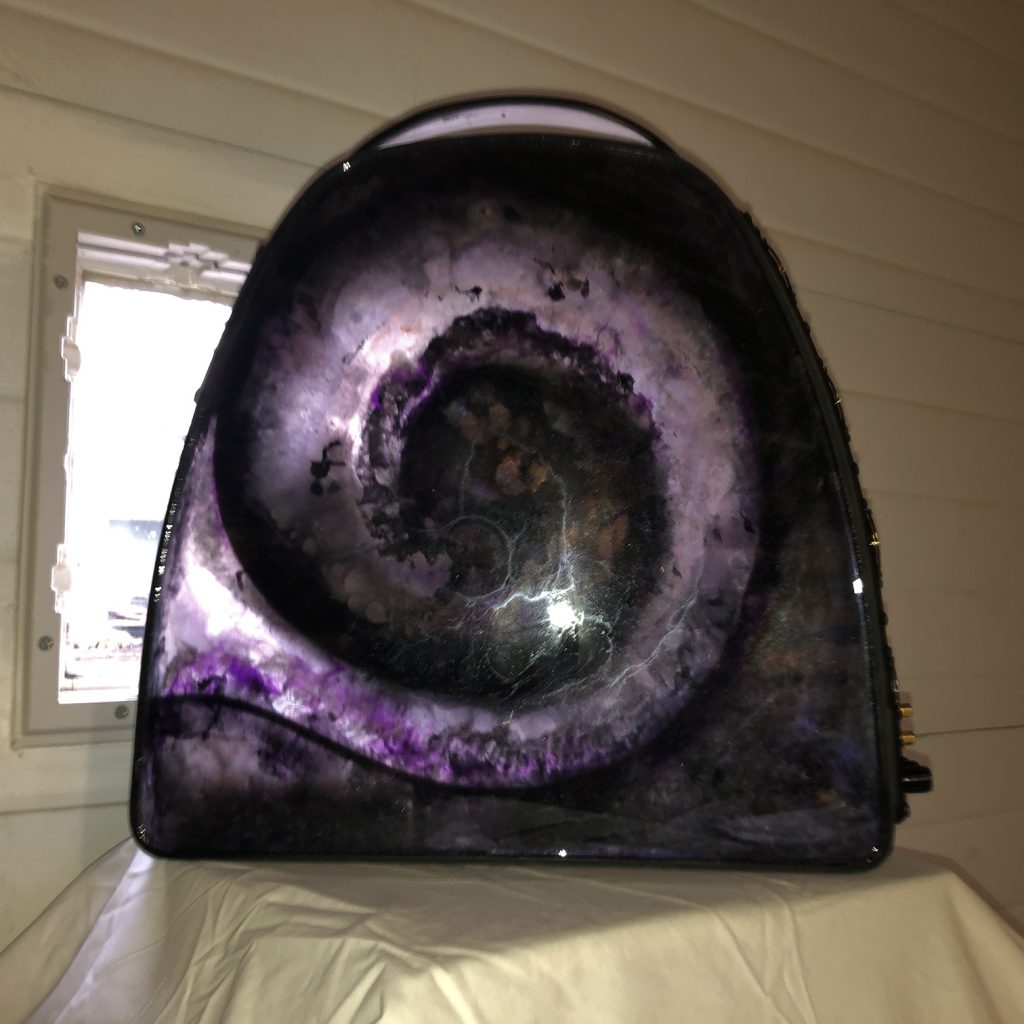 Nebulous Snail
---
Designer:
C Allison
Project Category:
Portable Speakers
Project Level:
Intermediate
Project Time:
8-20 Hours
Project Cost:
$100 – $500
Project Description:
2.1 Channel Bluetooth speaker with maximum visual and acoustic appeal
Design Goals:
Priority given to mono operation with another snail as a stereo pair, with aux cable input only. Compact transmission line subwoofer operating from 45 to 135 (1 1/2 octaves,) with minimal damping. Has controlled directivity and symmetrical radiation pattern with upward tilt. Minimal passive crossover components.
Driver Selection:
ND140-4 woofer (P/N: 290-216) DMA58-8 fullranges (P/N 295-583) and audax tweeters
Enclosure Design:
Side firing woofer. Spiral transmission line with flared terminus. Compact curved vertical front array MTMTMTM aperiodic loaded
Enclosure Assembly:
Vinyl plank flooring forms the inner spiral and outer shell. HDPE baffle with integrated handle. Clear Poly-carbonate side panels with applied epoxy coating
Crossover Design:
Center tweeter 1st order 8kHz. Outer tweeters in series 1st order 6kHz. Outer fullranges 1st order 1kHz for baffle step correction
Tips & Tricks:
Rear terminus benefits greatly from boundary gain. Most impressive when mounted high upside-down in corner
Conclusion:
Good sound for a portable speaker.
About the Designer:
Self-unemployed cabinet maker with a tolerant wife
Project Parts List: