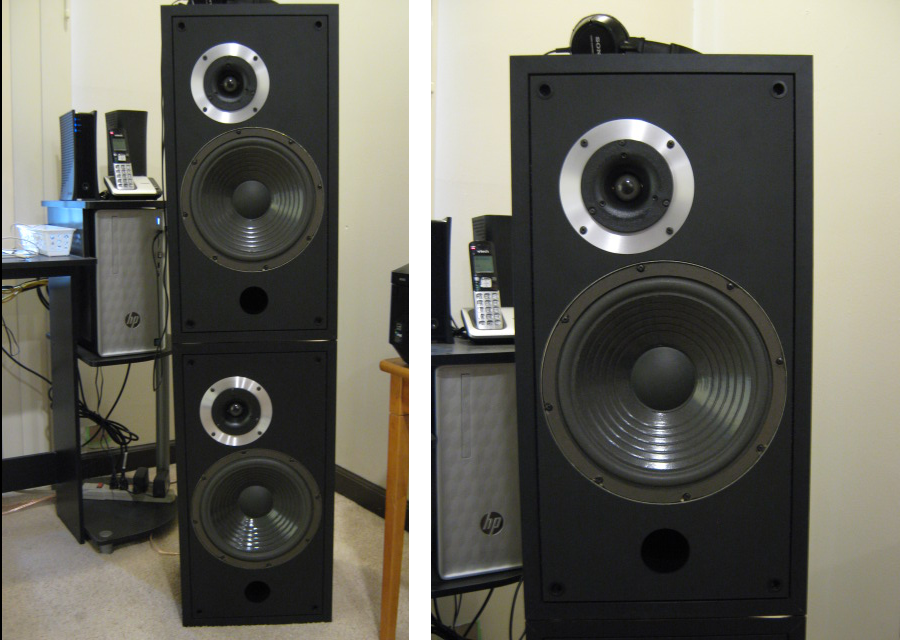 Rebuild of Sound Dynamics 500 Series Concert Monitors
---
Designer:
Ed
Project Category:
Loudspeakers/Cabinets
Project Level:
Intermediate
Project Time:
20+ Hours
Project Cost:
$100 – $500
Project Description:
Rebuilt 4 Sound Dynamics 500 Series Concert Monitors. Re foam 10″ woofers. Installed new film and foil capacitors in crossovers. Custom machined adapters for new Morel tweeters.
Design Goals:
To get my 35yr old speakers working again. And yes it is possible guys. The guy`s and gal`s at Parts Express helped out all the way thru.
Driver Selection:
Woofers are bone stock. Tweeters are Morel 378 Cats.
Enclosure Design:
Ported.
Enclosure Assembly:
Stock.
Crossover Design:
Stock at 2000. Replaced old caps with Dayton film and foil.
Conclusion:
Got these old speakers rocking again!
About the Designer:
Just an average guy.
Project Parts List:
| | | |
| --- | --- | --- |
| Part # | Description | Qty |
| 027-458 | Dayton Audio DFFC-0.47 0.47uF 400V By-Pass Capacitor | 4 |
| 027-456 | Dayton Audio DFFC-0.33 0.33uF 400V By-Pass Capacitor | 4 |
| 277-084 | Morel CAT 378 1-1/8″ Soft Dome Horn Tweeter | 5 |
| 095-802 | Gold 18-16 AWG 0.110″ Female Disconnect 5 Pair | 1 |