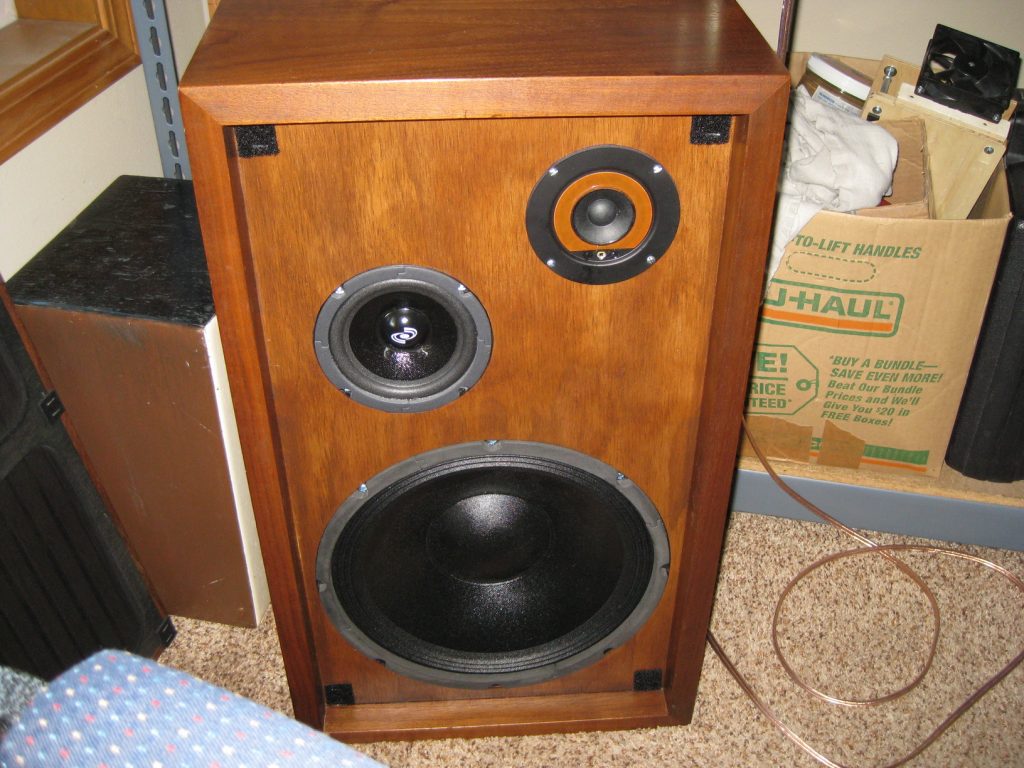 Rebuild Pioneer CS-88A's
---
Designer:
James Audio
Project Category:
Loudspeakers/Cabinets
Project Level:
Intermediate
Project Time:
20+ Hours
Project Cost:
$100 – $500
Project Description:
To make a good sounding speakers out of nice cabinets and deteriorating drivers.
Design Goals:
Rebuild with new drivers.
Driver Selection:
New 12″ woofer 51/4 Mid and 2inch Phenolic Ring tweeter.
Enclosure Design:
Original Pioneer CS-88A design
Enclosure Assembly:
Routed new front panel and recessed speakers flush with face.
Crossover Design:
Original 4 way crossover. Using it as a 3 way. All caps were changed to Dayton Film Caps.
Tips & Tricks:
Don't try restoring the old original speakers. I did. There 50 years old and didn't sound that good Cost me a lot of money to try, and ended selling them on Ebay for a loss.
Conclusion:
They sound great. Cabinets weight a ton and the are bullet proof. They can really thump.
About the Designer:
Retired and know enough to be dangerous.
Project Parts List: