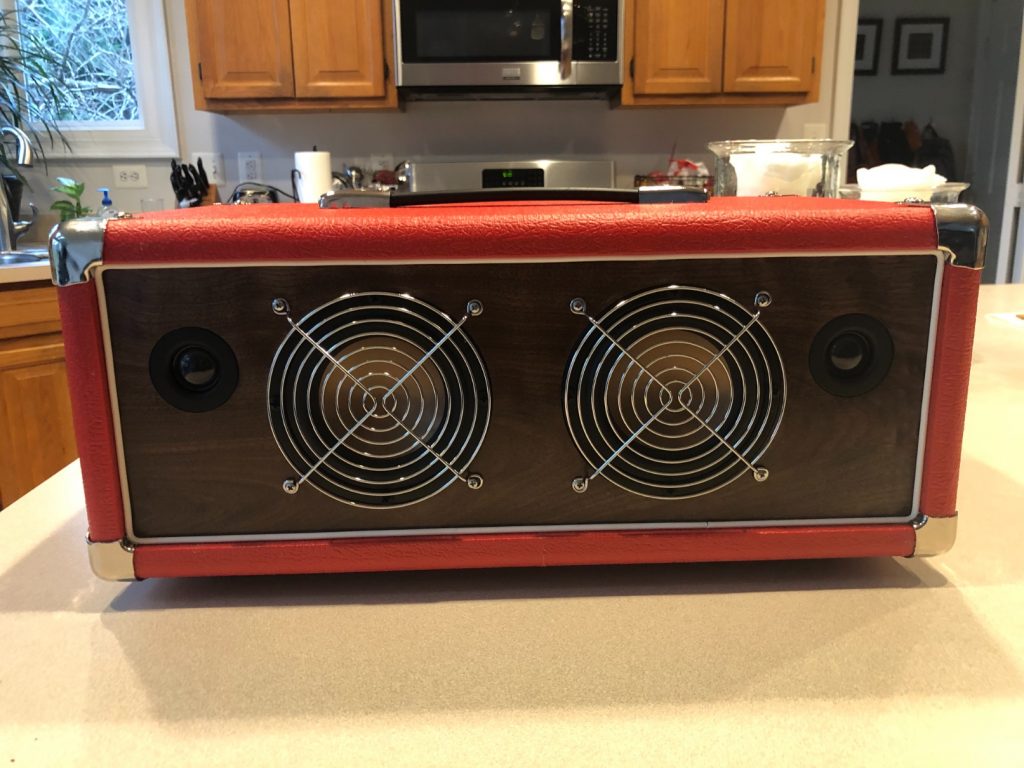 Red Cabinet
---
Designer:
Kent Fitzgerald
Project Category:
Portable Speakers
Project Level:
Beginner
Project Time:
8-20 Hours
Project Cost:
$100 – $500
Project Description:
Portable bluetooth speaker that can operate off batteries or direct current.
Design Goals:
Create an amp style speaker with a nice wood face
Driver Selection:
Overnight Sensation
Enclosure Design:
Built side by side boxes built to the specifications per the Overnight Sensations. Top, bottom and sides are made of MDF with interior back and front made of plywood. Speaker front is Walnut
Enclosure Assembly:
Separated interior boxes house the speaker, while a separate back compartment holds the crossovers, amp and batteries.
Crossover Design:
Built per the Overnight Sensation specifications using pre-fab boards.
Tips & Tricks:
Purchasing the crossover board was a big time saver.
Conclusion:
Good sounding and the overall finished look came out as expected. The little extras like the white piping and the raised washers really give it a quality look.
About the Designer:
More of a woodworker trying some electronics.
Project Parts List: