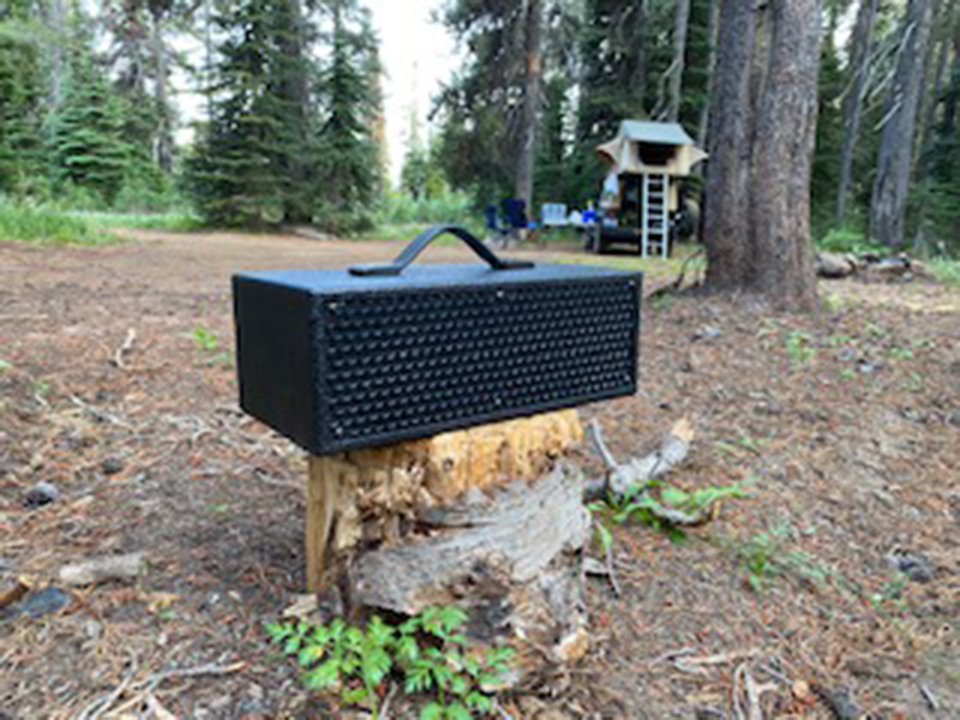 Rhino BT
---
Designer:
Gary Ford
Project Category:
Portable Speakers
Project Level:
Intermediate
Project Time:
1-8 Hours
Project Cost:
$100 – $500
Project Description:
Super tough bluetooth speaker to fit active lifestyles.
Design Goals:
To make it as tough as possible, light weight, portable, weather resistant and sound great!
Driver Selection:
All from PE MKBoom kit.
Enclosure Design:
Vented two-way
Enclosure Assembly:
Baltic Burch Plywood / Truck Bed Liner / steel grill
Crossover Design:
From kit
Tips & Tricks:
I used a small cnc router to cut parts, could also be built with basic shop tooling.
Conclusion:
A useful project speaker for active people.
About the Designer:
A life long live sound engineer and sound company owner, have built many speaker, road cases in 30yrs of doing professional audio.
Project Parts List: