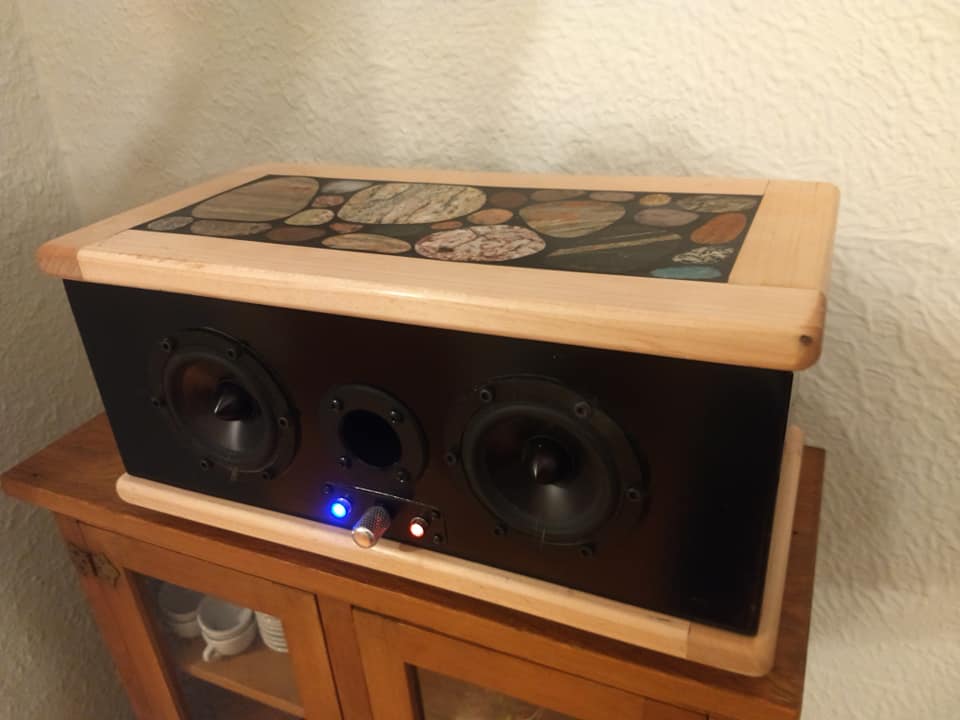 Rocky
---

Designer:
Dave Giroux
Project Category:
Bookshelf Speakers
Project Level:
Beginner
Project Time:
8-20 Hours
Project Cost:
$100 – $500
Project Description:
Bluetooth speaker with stone inlay.
Design Goals:
Showcase custom stone inlay by John Pohlman in a new form. Design compact "executive" bluetooth unit with a big sound.
Driver Selection:
295-378
Enclosure Design:
Bass reflex, .25 ft3, single port
Enclosure Assembly:
3/4 MDF speaker enclosure with a glossy black lacquer finish. Custom inlay comprised of Lake Michigan stones sliced an polished, set in two-part epoxy with maple trim.
Crossover Design:
n/a
Conclusion:
Looks and sounds great!
About the Designer:
Maine native living in Madison, Wis. First-time speaker builder.
Project Parts List: