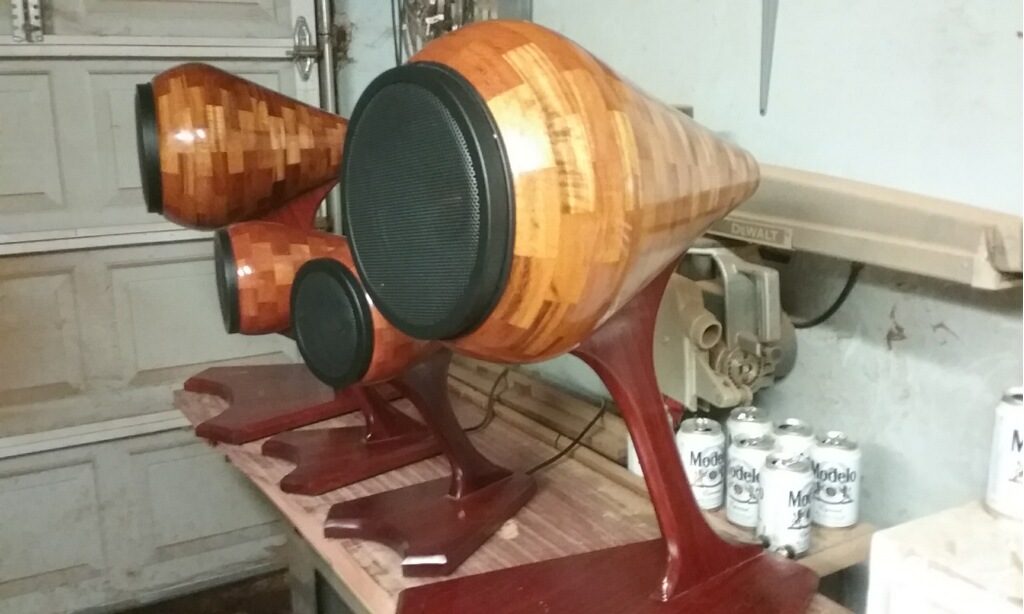 Segmented Cones
---
Designer:
Austin Stradling
Project Category:
Freestyle Speakers
Project Level:
Beginner
Project Time:
20+ Hours
Project Cost:
$100 – $500
Project Description:
Segmented wood turned cones.
Design Goals:
Make a set of speakers for my living room.
Driver Selection:
Dayton 8″ point source #295-346 and Galaxy Audio 5″ #290-020
Enclosure Design:
O chose to use tiger wood for the cones for the random pattern and padauk for the bases.
Conclusion:
These are powered by a 100w hybrid tube amp. It took some time for the drivers to break in but after about 100 hours I rarely use a subwoofer.
About the Designer:
I'm a carpenter by trade, these are my first speaker build.
Project Parts List: