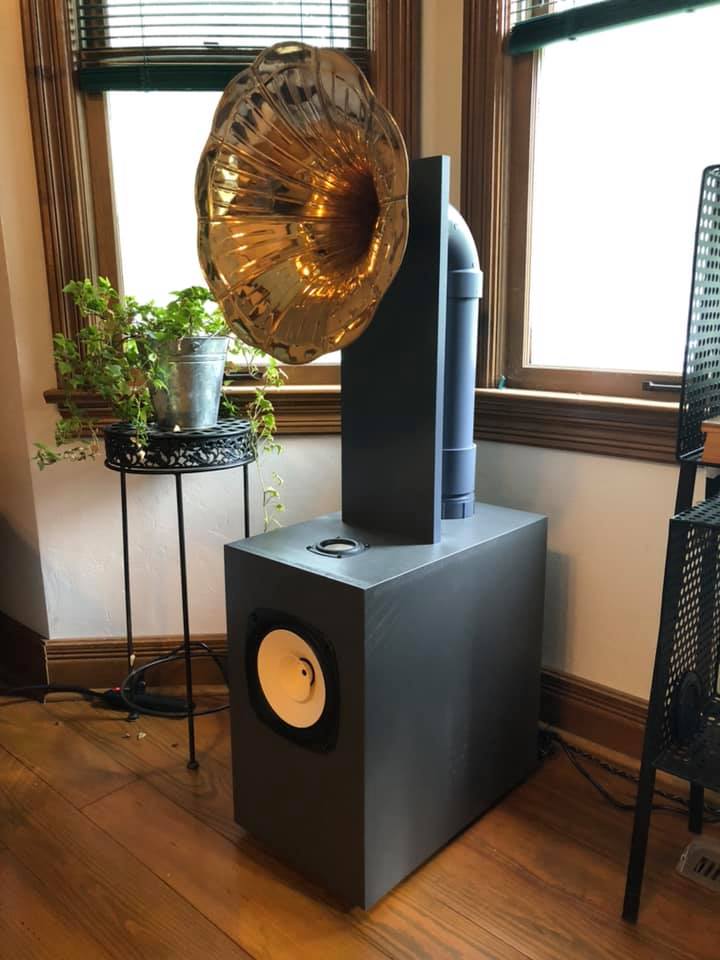 SniktA Horn Speakers
---
Designer:
SniktA Horn Speakers
Project Category:
Loudspeakers/Cabinets
Project Level:
Intermediate
Project Time:
8-20 Hours
Project Cost:
$500 – $1,000
Project Description:
Full Range Horns with 3 drivers. No crossover. 3rd driver is hidden in cabinet.
Design Goals:
To make a unique looking speaker that sounds as good as they look.
Driver Selection:
Fostex FE206en 8 inch full range
Aurua NS-3 3 inch full range
FaitalPRO 3FE25 3 inch full range
Enclosure Design:
Folded Horn with Gramophone Horn Outlet. Victoria type flare horn for port.
Enclosure Assembly:
Folded horn type enclosure.
Crossover Design:
None
Conclusion:
Very fun project. I designed all aspects of the speakers and had a local woodworking shop put everything together for me. I would of done everything but arthritis prevents me from doing much detailed work anymore. The bass is very tight and deep. Mids are crazy good and the highs are very very pleasant. Could not have turned out better.
About the Designer:
Timothy Atkins…Announcer/D.J. for radio stations across the U.S. Including ZZ 99 Kansas City, KBPI Denver and The Moongoose, Virgin Islands. Always a stereo guy. Wanted to build a unique pair of horn full range speakers, that sound as good as they look…they do.
Project Parts List: