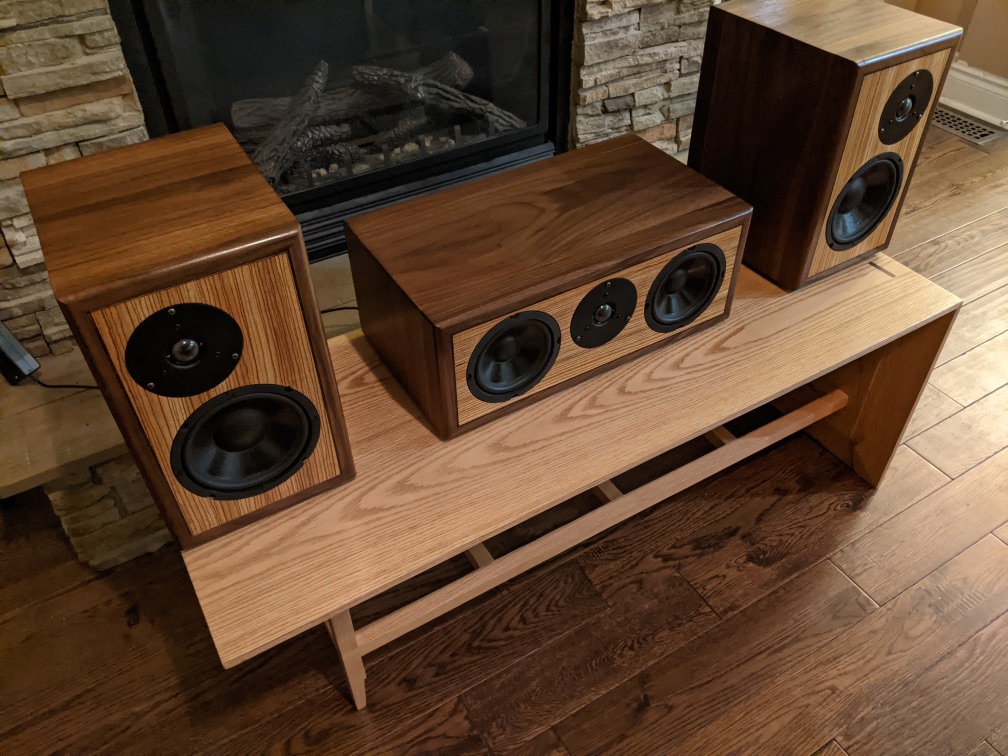 Solarfish
---
Designer:
Graham Howe
Project Category:
Bookshelf Speakers
Project Level:
Beginner
Project Time:
20+ Hours
Project Cost:
$100 – $500
Project Description:
BR-1 and TriTrix MTM components in customer made cabinets. I have six other BR-1s that will make up a full surround system.
Design Goals:
I wanted a classic high end look with contrasting natural woods.
Driver Selection:
Dayton Audio DC160-8 6-1/2″ Classic Woofer Part # 295-305
Dayton Audio DC28F-8 1-1/8″ Silk Dome Tweeter Part # 275-070
Enclosure Design:
Homemade 1/8″ veneer, walnut and zebra wood on 5/8″ MDF substrate. Top, bottom and sides mitered joints. Thick solid walnut edge banding to allow for heavy roundover.
Enclosure Assembly:
Polyurethane construction adhesive throughout. Biscuits for alignment.
Crossover Design:
As per BR-1 and TriTrix MTM kits, no modifications.
Conclusion:
Very happy with the appearance and the sound. This was a very enjoyable experience.
About the Designer:
Amateur woodworker and first time speaker builder in Ontario Canada
Project Parts List: