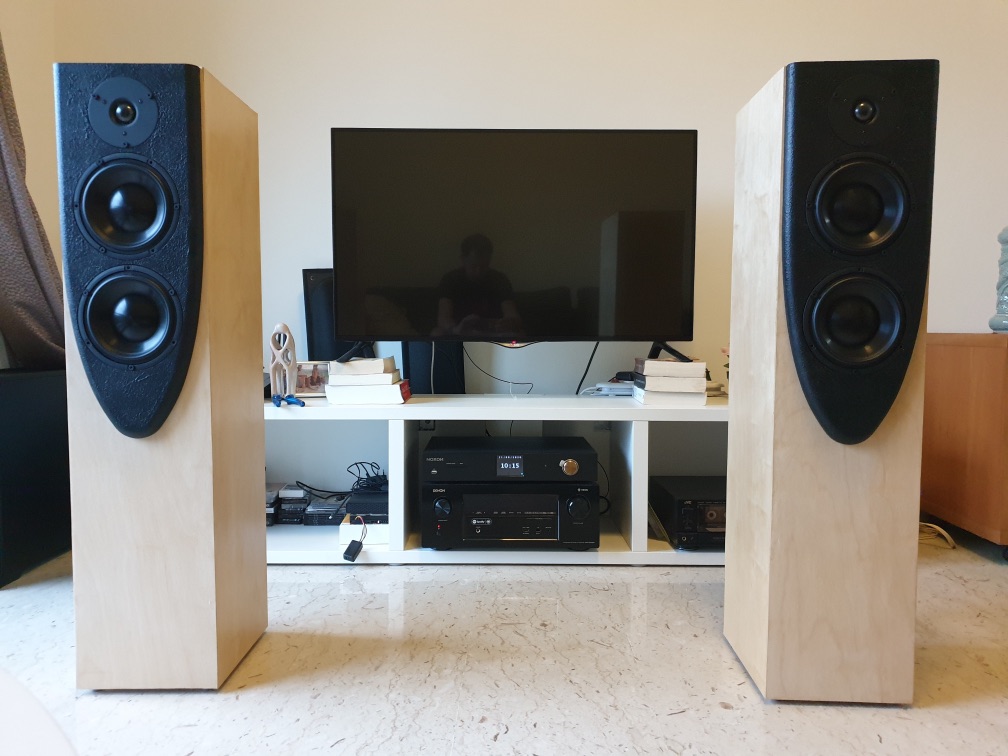 Solstice speaker kit
---
Designer:
Johan
Project Category:
Tower Speakers
Project Level:
Beginner
Project Time:
20+ Hours
Project Cost:
Over $1,000
Project Description:
Ordered the Solstice speaker kit and had some good time building it.
Design Goals:
To have some nice looking and good sounding speakerset as a replacement of my previous pair.
Tips & Tricks:
I was using the Dayton Audio BPA-38G HD Binding Post which was a bit difficult to reach at the bottom when i assembled the kit. So check first if your arm is long enough 😉
The baffle for the tweeters don't let much space over for the wires, so i made a little extra room for that.
It was the first time that I applied veneer on wood, and the you tube video How to Apply Wood Veneer to MDF Speakers was a great help.
Conclusion:
The kit was set up good. There was not much room for errors. The end result sounds also good. Especially voices are sounding clear and accurate which can be tricky. Although the bass was resonating a bit with for example the bass drum. But this can also be very good caused by my room, which doesn't have much demping material on the walls and a tile floor.
About the Designer:
Grew up in holland and now moved to Singapore. Working as a software developer. I like audio and shipped my set to singapore. Unfortunately 1 of the speakers died here, and i was looking for a replacement. Singapore is totally not a DIY country, so i encountered some challenges, but i am happy with the result.
Project Parts List: