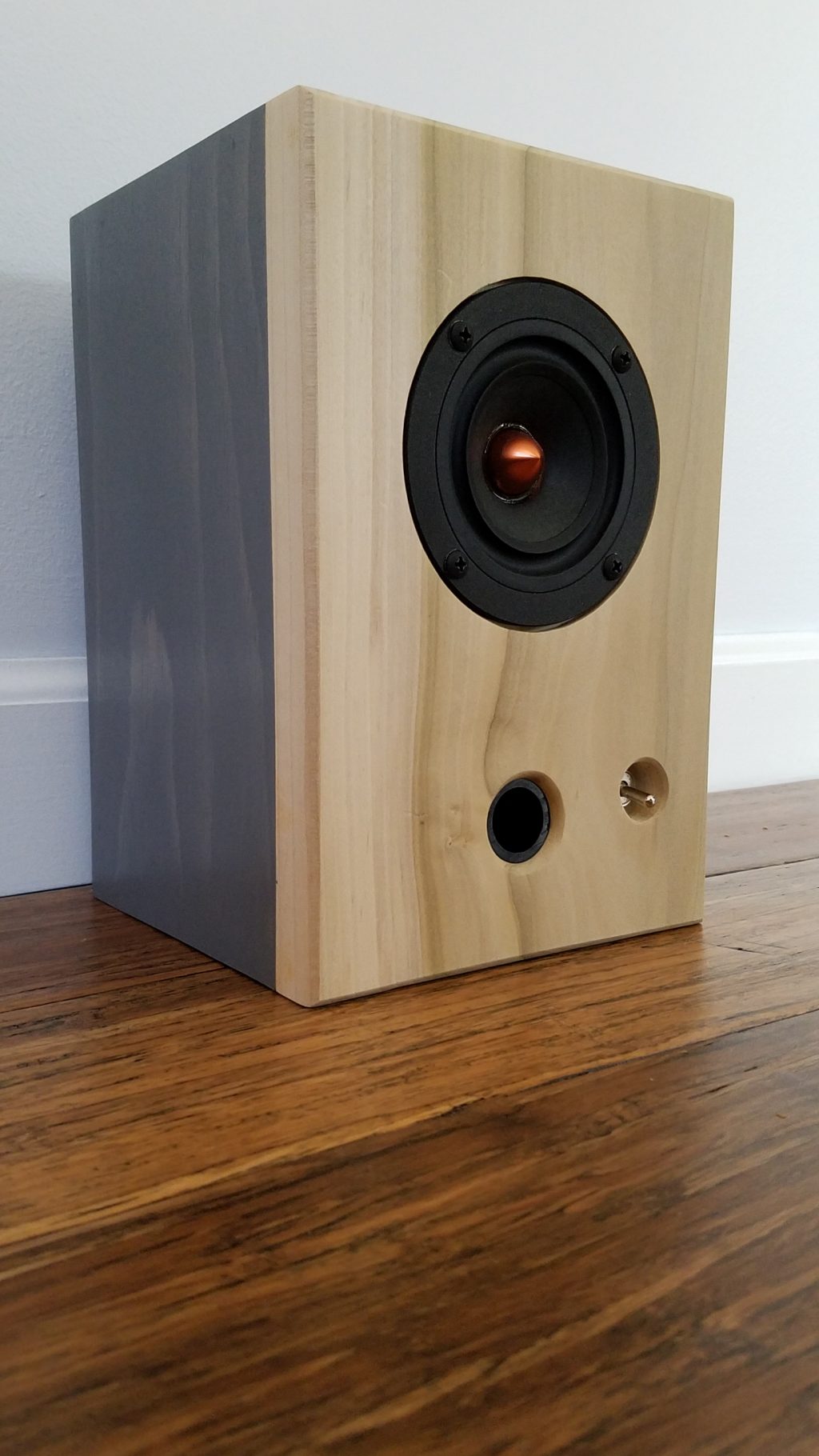 Spare Parts
---
Designer:
Kevin
Project Category:
Freestyle Speakers
Project Level:
Beginner
Project Time:
1-8 Hours
Project Cost:
Under $100
Project Description:
Powered Bookshelf Speaker
Design Goals:
Make use of some spare parts
Driver Selection:
Dayton Audio PS95-8 3-1/2″ Point Source Full Range Driver 8 Ohm
Enclosure Design:
.12ft3 1/2″ Pine shell with a 3/4″ front baffle. 1″ diameter 4″ long port.
Enclosure Assembly:
Nothing to fancy.. Brad nail and glued all pieces. Used the router to flush mount the PS95 and round over the edges. The back has a terminal cup with left speaker output to power a second speaker (not shown in pics. after thought). Toggle switch on the front turns the board on / off.
Crossover Design:
Full Range with a baffle step compensation circuit.
Conclusion:
This speaker isn't going to rattle the windows but does well in the mid / high range. Looks pretty good sitting on a shelf too.
About the Designer:
Enjoy woodworking and electronic projects.
Project Parts List: