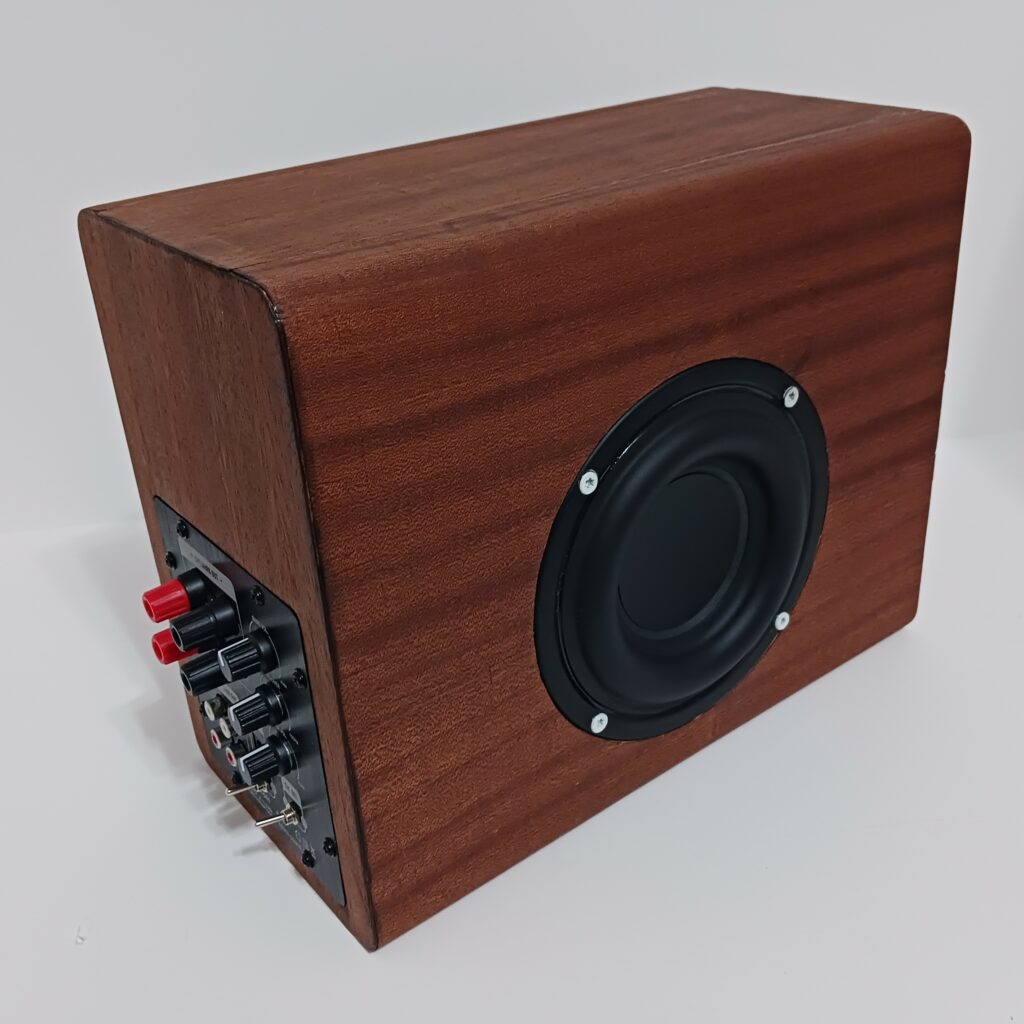 Voxel Sub – Sapele Version
---
Designer: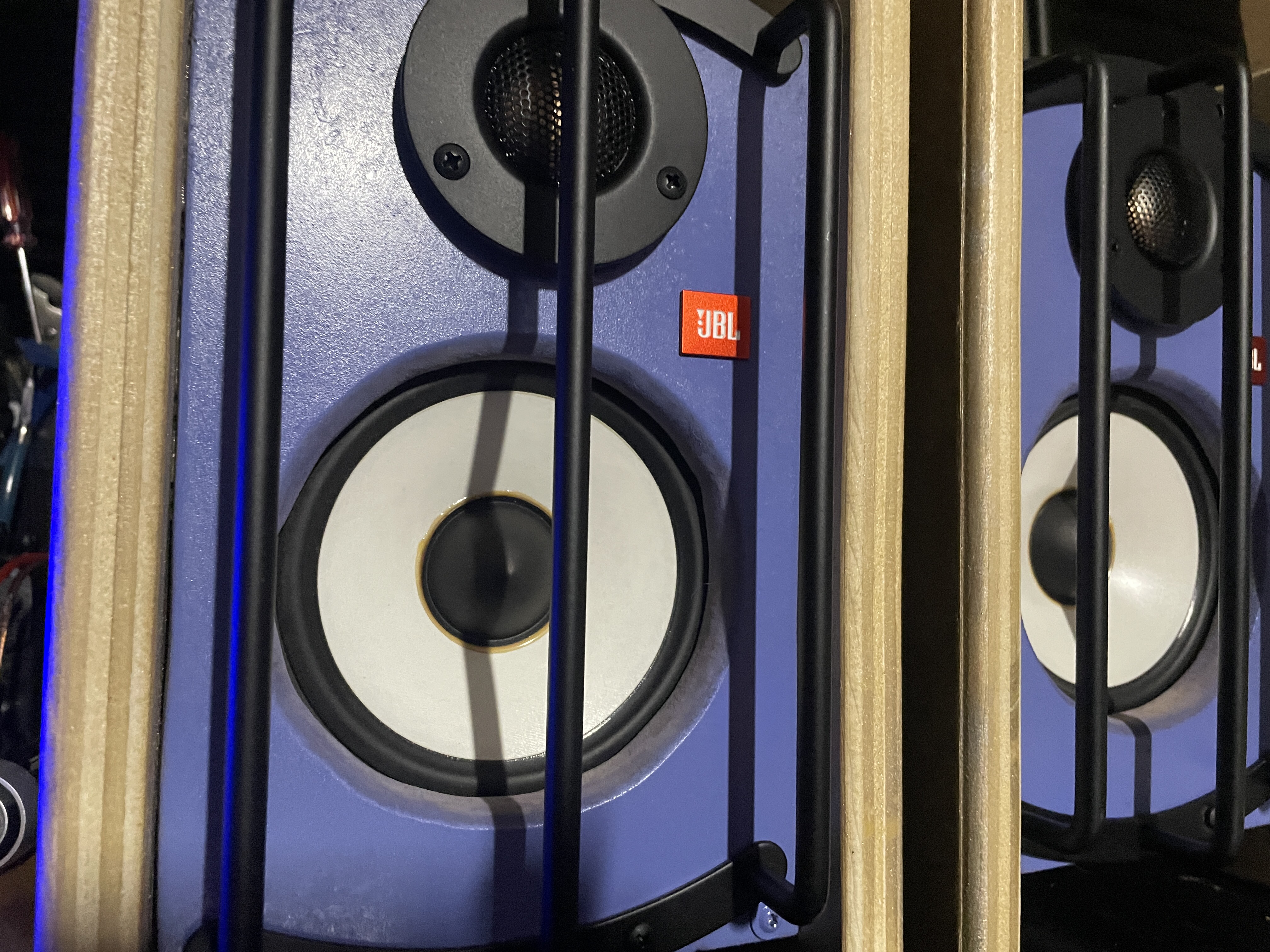 Henhez

Project Category:
Subwoofers

Project Level

Beginner
Project Time:
8-20 Hours

Project Cost:
Under $100
Project Description:
This is just another iteration of the inimitable Paul Carmody Voxel Sub. I decided to use some Sapele veneer I had left over and add a cheap 2.1 amp to drive my Dayton Audio B652s as satellites.


Design Goals:
 
Basically to make it look similar to my "Dr. K's MTM – Tower Version" speakers I built a few years back.
Driver Selection:
Tang Band W5-1138SMF
Enclosure Design
12″W x 6″D x 9.5″H 1/2″ MDF with 1/2 roundover.
Crossover Design:
N/A
Tips & Tricks:
If you use paper backed veneer, as long as you do at least a 1/2 roundover, you can wrap it around so it looks like one continuous, solid piece of wood at the end. (Not so much with this project but, see "Dr. K's MTM – Tower Version")
Conclusion:
If you've never heard this tiny little wonder, it's worth the small expenditure of time and $$. It really puts out way more low end, and at higher SPLs than appearances would suggest!
About the Designer:
Just a tinkerer and long time PE fan. I love audio and woodworking so it's a natural fit.

Project Parts List:
| | | |
| --- | --- | --- |
| Part # | Description | Qty. |
| 264-917 | Tang Band W5-1138SMF 5-1/4″ Paper Cone Subwoofer Speaker | 1 |
| 260-402 | Speaker Cabinet Port Tube 1-1/2″ ID x 4″ L Flared | 2 |