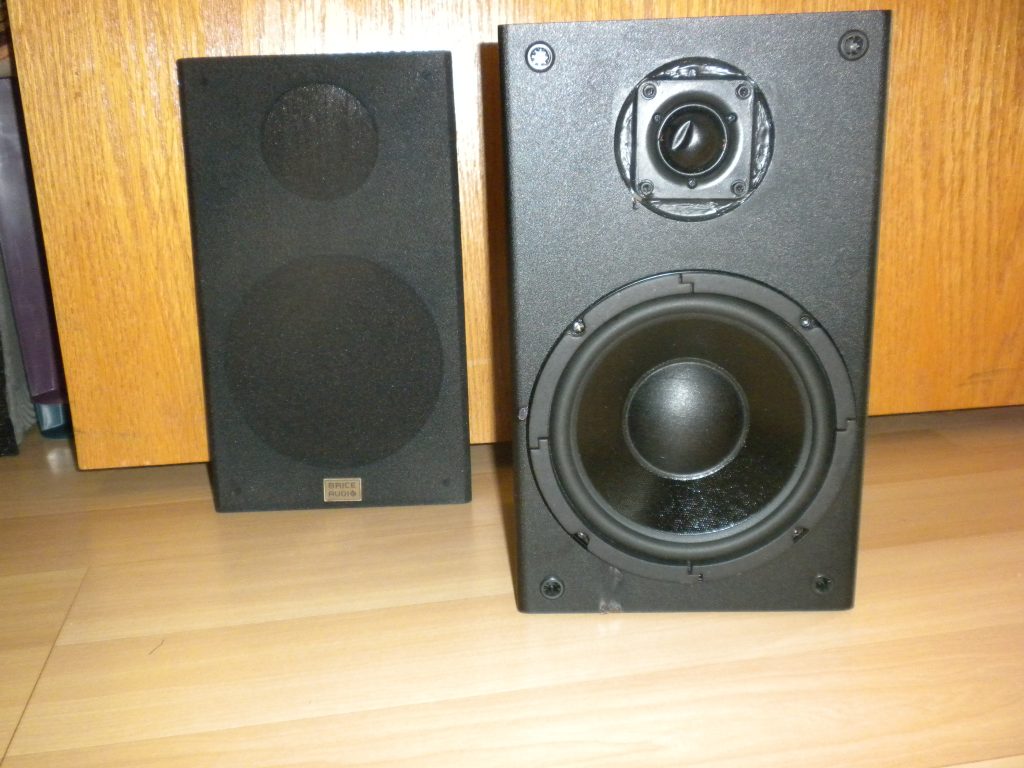 surround speaker or small room
---
Designer:
mount brice
Project Category:
Bookshelf Speakers
Project Level:
Intermediate
Project Time:
1-8 Hours
Project Cost:
$100 – $500
Project Description:
small great sounding speaker a person can build who does not have cabinet building skills or shop
Design Goals:
used the best speakers nd parts for either a surround speaker or small room speaker.
Driver Selection:
Buy Parts Express speaker Dayton Audio B652 #33-652 and remove all inside parts. add Dayton woofer #295-305 and tweeter Morel MDT-22 #277-062.
Enclosure Design:
use terminal on back and add fabric batting inside. Because of small speaker volume a port could not be added.
Enclosure Assembly:
Use old speaker screws to put in new speakers. Use glue gun to glue crossover to side of cabinet.
Crossover Design:
Use Dayton #260-140 and hook up as usual. Add 16ohms of resisters to positive lead to tweeter to lower its volume. Add a Zobel circuit of a 47uf capacitor in line with 8ohm resister between woofer terminals. Make capacitor end go to + terminal
Conclusion:
You will be amazed the sound produced when speaker is placed on the ground.
About the Designer:
In 1977 I managed a Radio Shack and then worked for electric utility for 33 years. I have been making speakers since 1978 and increased after retiring in 2011 which I have made seven more.
Project Parts List:
| | | |
| --- | --- | --- |
| Part # | Description | Qty |
| 300-652 | Dayton Audio B652 6-1/2″ 2-Way Bookshelf Speaker Pair | 1 |
| 295-305 | Dayton Audio DC160-8 6-1/2″ Classic Woofer | 1 |
| 277-062 | Morel MDT 22 1-1/8″ Soft Dome Neodymium Tweeter | 1 |