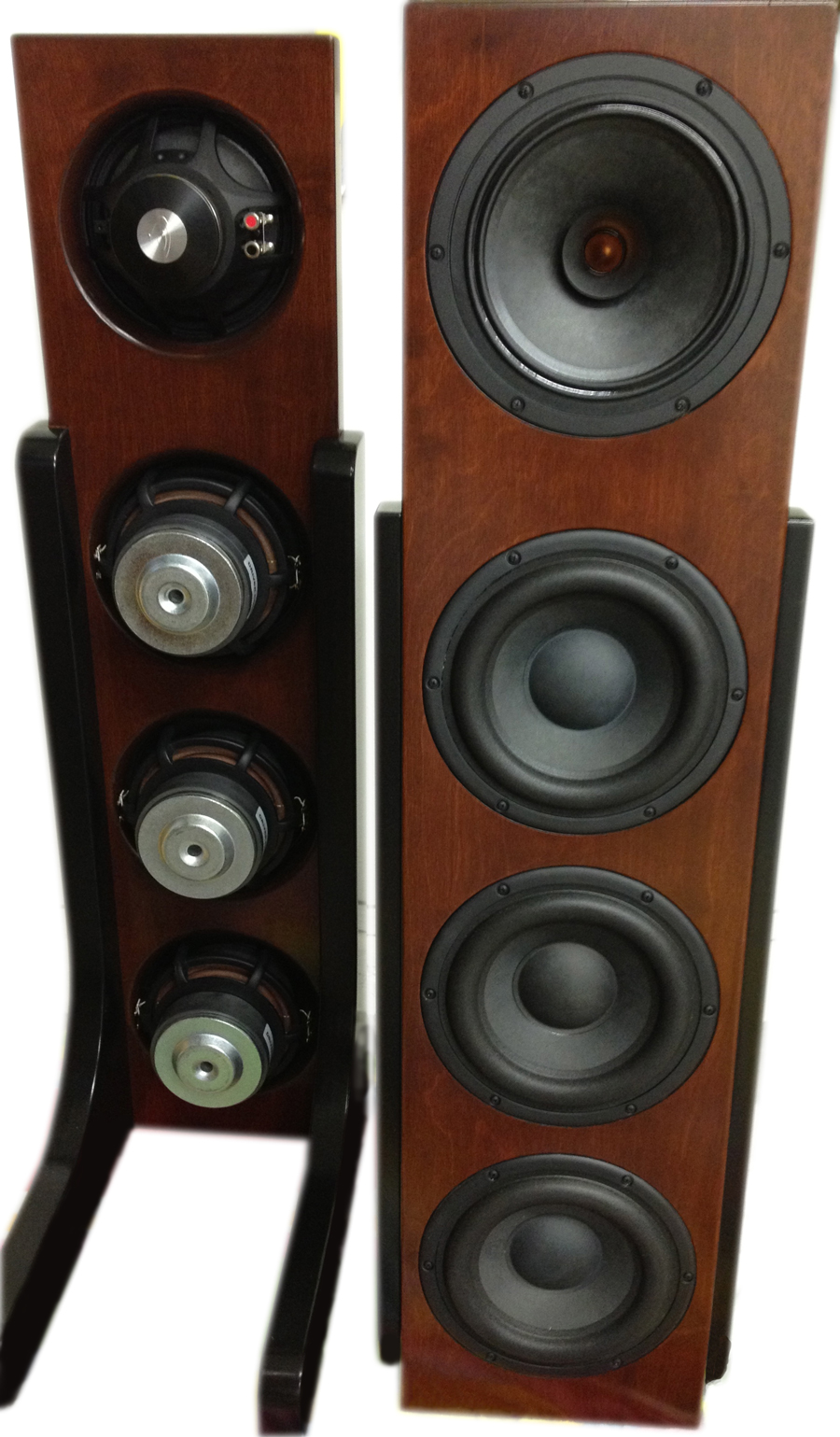 Dayton Audio Point Souce Monolith
---
Designer:
Park
Project Category:
Tower Speakers
Project Level:
Beginner
Project Time:
8-20 Hours
Project Cost:
$100 – $500
Project Description:
Monolith – open baffle Dayton Audio point source 8 with 3 – 8inch subs to bring up the xo point.
Design Goals:
Simple build, pick drives that were easily accessible to others.
Driver Selection:
Dayton Audio Point Source 8 Part # 295-346
GR Research 8 inch subs, PEQ 370 amplifier
Products Used:
Dayton Audio 8 Part # 295-346
PE binding posts
any 8 inch subs with plate amplifier
Enclosure Design:
Basic baltic birch flat baffle with side supports
Enclosure Assembly:
One inch baltic birch with legs
Crossover Design:
None, but I built modified amp/rca high pass filers specific to my amplifiers ohm rating.
Tips & Tricks:
Take your time.
Conclusion:
Great combination of drivers with the ability through the plate amp to bring the lower woofer up to meet the ob full range driver.
About the Designer:
I get bored, love to build, then sell, then build something else..