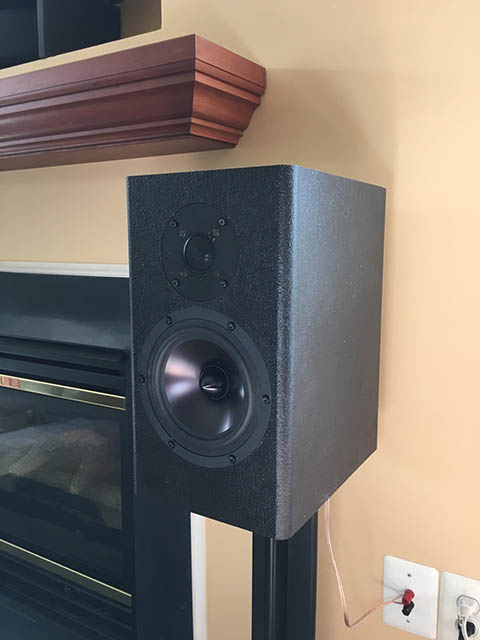 Tango MT Bookshelf Speaker Kit
---
Designer:
Raymond Thompson
Project Category:
Freestyle Speakers
Project Level:
Intermediate
Project Time:
1-8 Hours
Project Cost:
$500 – $1,000
Project Description:
This is the Tango MT Bookshelf Speaker Kit which is a 2-way system with a knock down cabinet to build.
Design Goals:
To complete the speakers in one weekend and improve the sound in the family room.
Driver Selection:
Dayton Audio RS180S-8 7″ Reference Shielded Woofer 8 Ohm
Dayton Audio RS28A-4 1-1/8″ Aluminum Dome Tweeter
Enclosure Design:
Part of kit
Crossover Design:
Part of kit.
About the Designer:
I am an electrical engineer. I use to work in the audio industry when I was young for several years, Sound has been a hobby for a ling time.