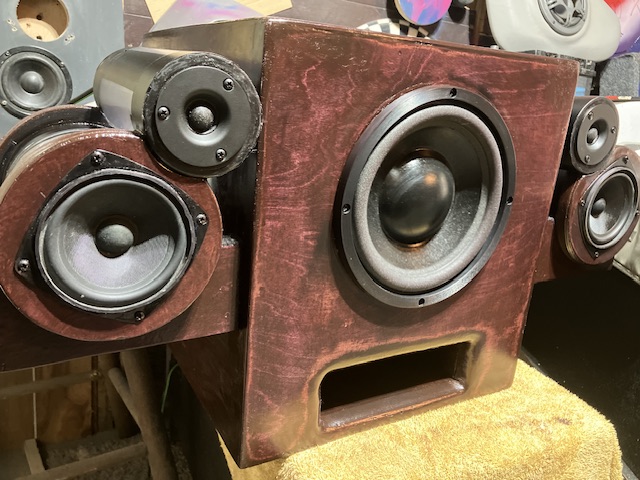 The Sound Transformer
---
Designer: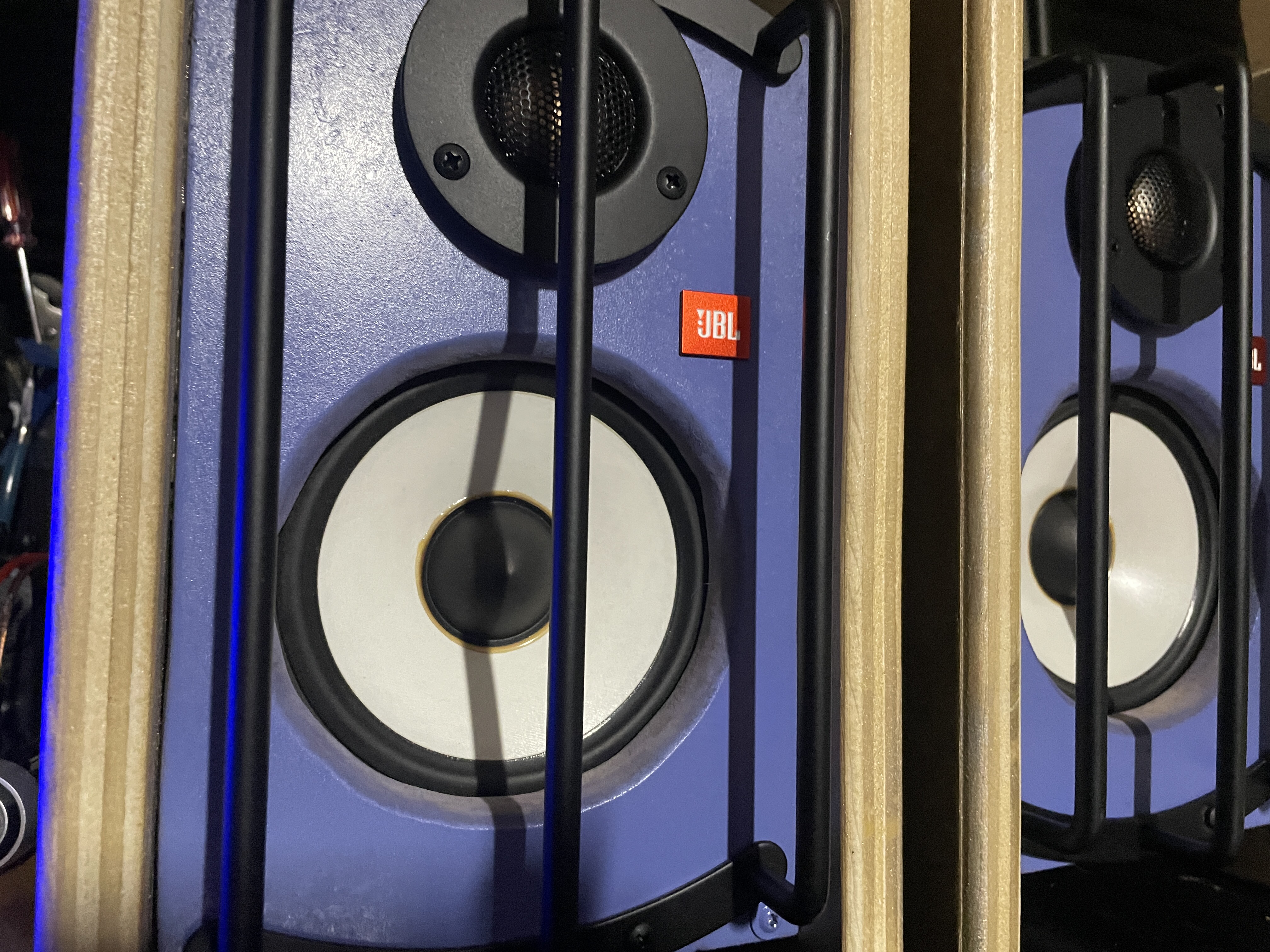 Max Audio

Project Category:
Bookshelf Speakers

Project Level

Intermediate
Project Time:
8-20 Hours

Project Cost:
$100-$500
Project Description:
Self powered 200 watt Bluetooth CPU 3.5 input.


Design Goals:
 
Great sound with selective budget drivers and class D Amp
Driver Selection:
Vistion 8" SVC 4 ohm
2 PRV Audio 4" midrange
2 Peerless ring tweeters
Enclosure Design
8" 300 hz down vented enclosure 6 db
4 " mids 300hz to 3000khz 6 db
Ring tweeters 3000khz 12 db
Crossover Design:
300 hz down sun 300to3 kHz midrange 6 db
Ring tweeters 3khz up 12 db
Tips & Tricks:
Max output of Amp with full voltage requirements and use of 4 ohm sub to achieve the max output of the class D 100 watts. Then 50 watts to each of the removal satellite mid and tweeter acrylic pods.
Conclusion:
Fantastic sound for a budget build and 200 watts of get down!
About the Designer:
Audio Junkie that loves excellent sound and the use of budget drivers to get it done…would love to get a matching pair of Tweeters for $400. Would love to hear the difference between $100 pair and $400 a pair…I'll treat myself one of these years…maybe

Project Parts List:
| | | |
| --- | --- | --- |
| Part# | Description | Qty. |
| N/A | Vistion 8" SVC 4 ohm | 1 |
| N/A | PRV Audio 4" midrange | 2 |
| N/A | Peerless ring tweeters | 2 |