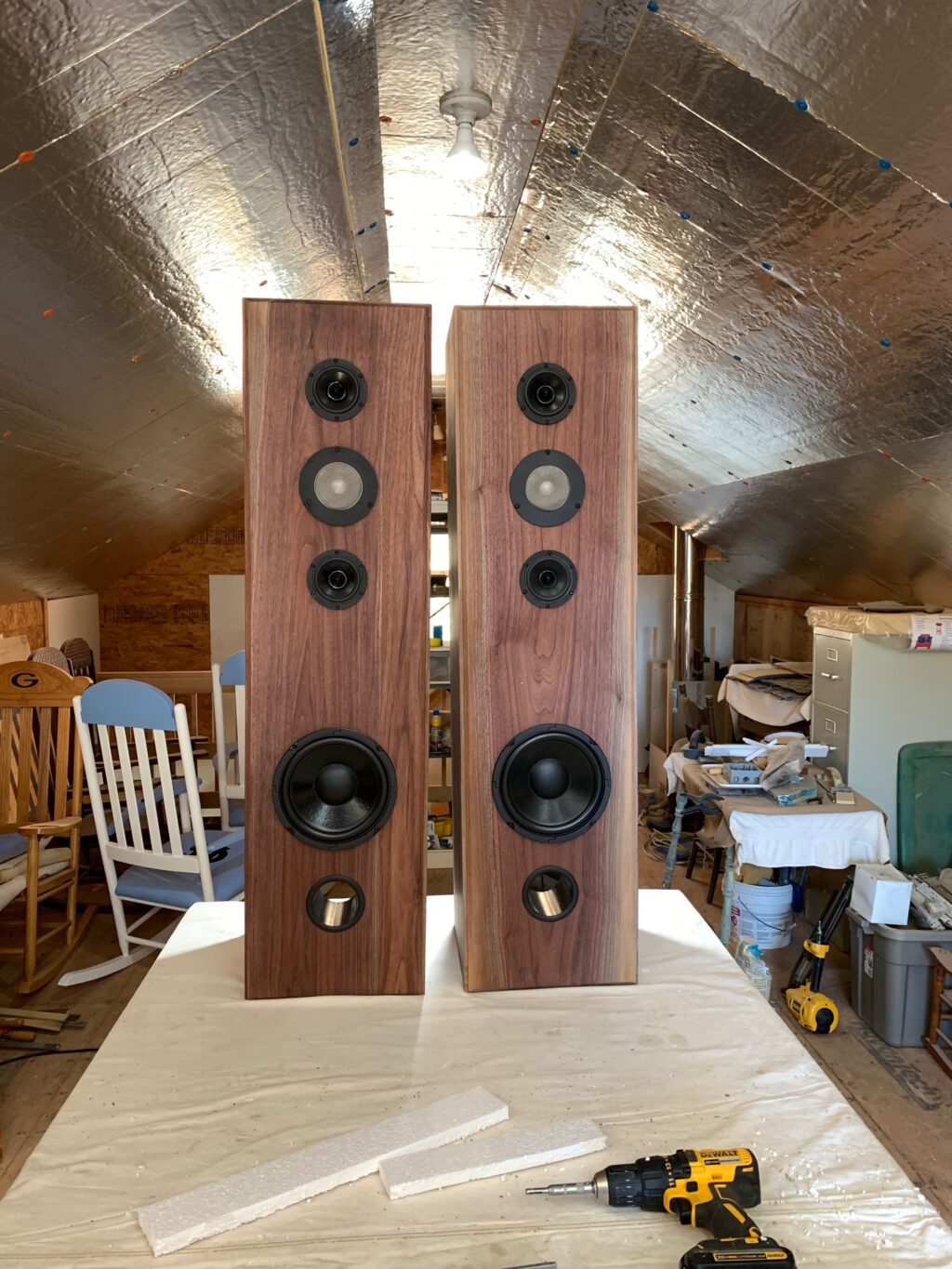 Solid Walnut tower Speakers
---
Designer:
Carson Drake



Project Category:
Tower Speakers



Project Level:
Beginner



Project Time:
20+ Hours



Project Cost:
 Over $1,000
Project Description:
My first tower speaker build, used solid walnut cabinets with Dayton audio midrange and woofer with a JBL 034 tweeter.


Design Goals:
Build a nice pair of tower speakers for my dads 50th birthday, would be used with a powered subwoofer so wanted flat response from around 70 Hz up.
Driver Selection:
N/A
Enclosure Design:
Two separate compartments in the speakers, one for the 8 inch woofer with an aero port and sealed top side with tweeter and mids.
Crossover Design:
Used a dayton audio prebuilt crossover.
Tips & Tricks:
N/A
Conclusion:
These turned out great for my first large build, very clear sound with better dispersion than expected, they are used in a very large room.

About the Designer:
Just a college student into audio who decided to try building a pair. Built two pairs and a few subwoofers so far.

Project Parts List:
| | | |
| --- | --- | --- |
| Part # | Description | Qty. |
| 295-430 | Dayton audio DS215-8 | 2 |
| 295-352 | Dayton audio Dayton Audio RS100-8 4″ | 2 |
| N/A | JBL 034 used tweeter | 4 |