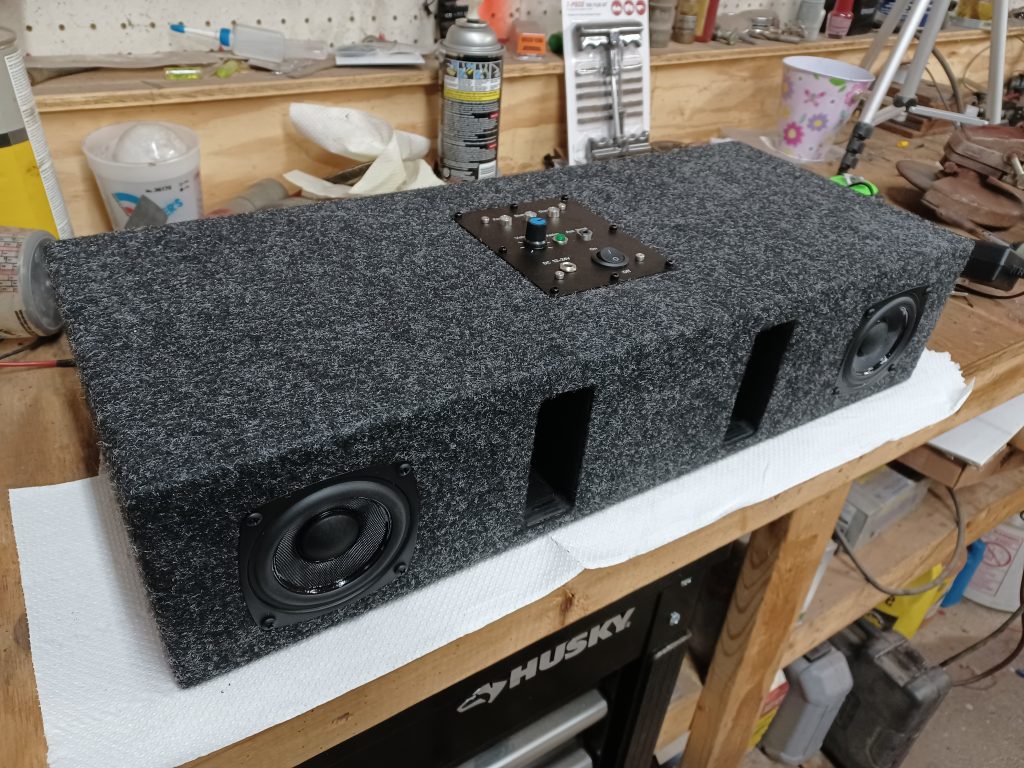 Transmission line
---
Designer:
Ness Customs
Project Category:
Portable Speakers
Project Level:
Intermediate
Project Time:
8-20 Hours
Project Cost:
Under $100
Project Description:
This is a transmission line design that I built as an experiment.
Design Goals:
I wanted a low cost Bluetooth speaker for at work in a garage setting. I went with a transmission line design to get the most out of the speakers.
Enclosure Design:
Quarter wave transmission line
Enclosure Assembly:
.5″ birch ply for the exterior with .25″ oak for the interior and assembled with wood glue
Tips & Tricks:
It's awesome that Partsexpress.com provides the T/S parameters for these drivers. That information made designing this enclosure much easier.
Conclusion:
I'm very pleased with this project overall and I am definitely satisfied with the speaker kit. It sounds great and it was fun to build.
About the Designer:
I do a lot of different carpentry and woodworking including building custom subwoofer enclosures for car audio applications. I got into these Bluetooth speaker kits as a way to learn a little more about audio and the way enclosures affect sound.
Project Parts List:
| | | |
| --- | --- | --- |
| Part # | Description | Qty |
| 300-7301 | https://www.parts-express.com/Portable-Bluetooth-Ammo-Box-Speaker-Kit-Components-300-7301 | 1 |