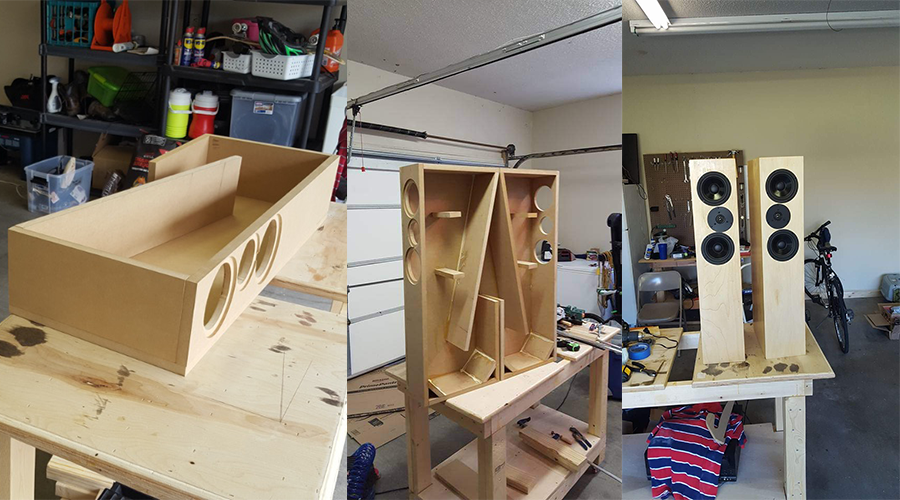 TriTrix Towers
---
Designer:
DIY Audio Guy
Project Category:
Tower Speakers
Project Level:
Beginner
Project Time:
8-20 Hours
Project Cost:
$100 – $500
Project Description:
TriTrix MTM Towers
Design Goals:
I have always wanted to build my own speakers, and I was advised to start with a kit.
Driver Selection:
300-700
Enclosure Design:
I elected to forgo the knock-down cabinets and make my own I just followed plans at speakerdesignworks.com
Enclosure Assembly:
The tricky part was cutting the recesses for the drivers. I did not have a rabbet bit at the time. So I made two shallow passes with a spiral cut bit using a jasper circle jig. I followed that with a final pass for the speaker cut out.
Then I used wood glue and brad nails to assemble the enclosure.
Crossover Design:
NA
Conclusion:
If you have never built a speaker this is a great place to start. I have been using these in my home theater for about 4 years now, the center and surrounds are also tritrix kits.
About the Designer:
I build speakers for fun and post my projects on my YouTube channel.
Project Parts List: