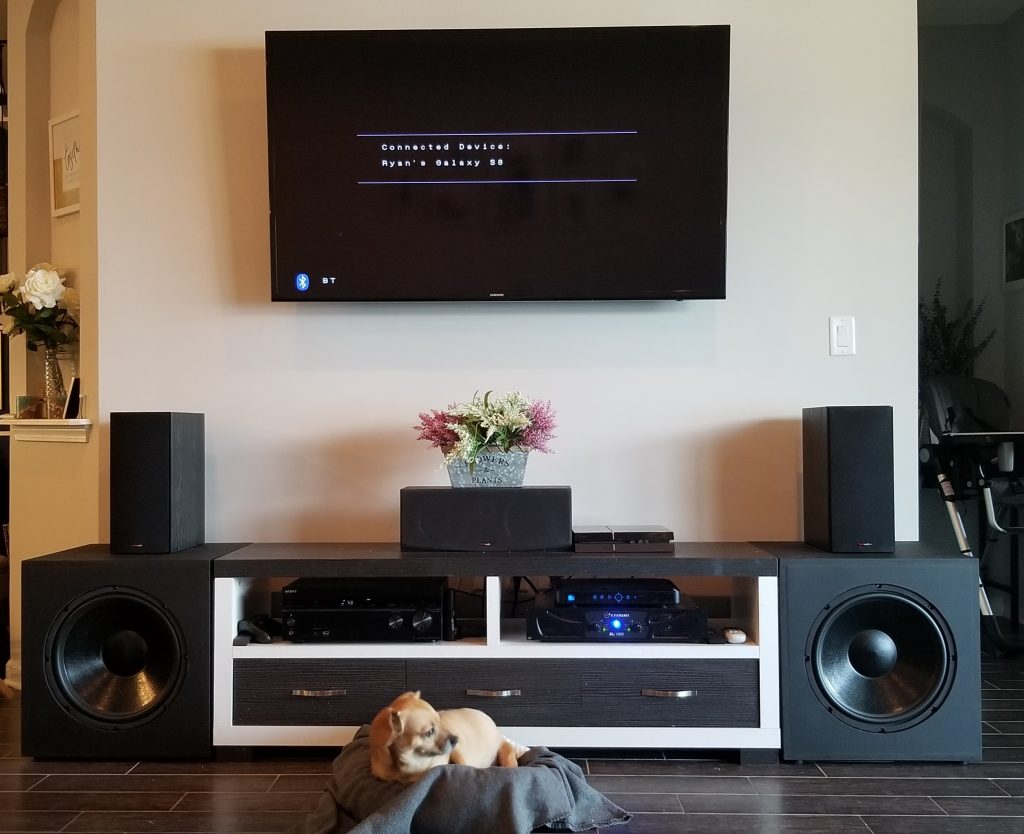 Twin 15″ Dayton Classic Subs Sealed Home Theater / Music
---
Designer:
RyClark
Project Category:
Subwoofers
Project Level:
Intermediate
Project Time:
1-8 Hours
Project Cost:
$100 – $500
Project Description:
Twin 3.63 cubic foot sealed cabinet loaded with Dayton 15" Classic DCS385-4 Subwoofers. 0.75" MDF with double, reset, thick baffle. Glued and pocketed screwed. Painted with matted latex paint. Powered by Crown XLi 1500 (450W x 2)
Design Goals:
Powerful, tight bass
aesthetically pleasing enough to get the ok from wife
Cost effective
Match power amp
Driver Selection:
Dayton 15" Classic DCS385-4
Enclosure Design:
Twin 3.63 cubic foot sealed cabinet
Enclosure Assembly:
0.75" MDF with double
reset, thick baffle
Glued and pocketed screwed
Painted with matted latex paint
Crossover Design:
N/A
Tips & Tricks:
Plan all cuts well and make all table saw cuts of the same length together, this way all pieces will be the tightest tolerance.
In retrospect, I would have used quality plywood for the internal, mounting, baffle. This way the T-nuts would be more secure than in the MDF.
Use masking tape to hold Tnuts in place. I had a couple that kept falling out which was a pain because you have to remove the driver to replace them.
Conclusion:
Still tweaking to get best sound, but overall very pleased. Bass is low, powerful but not boomy
About the Designer:
Love audio, music and woodworking. I am a guitarist and enjoy building guitar speaker cabinets as well.
Project Parts List: