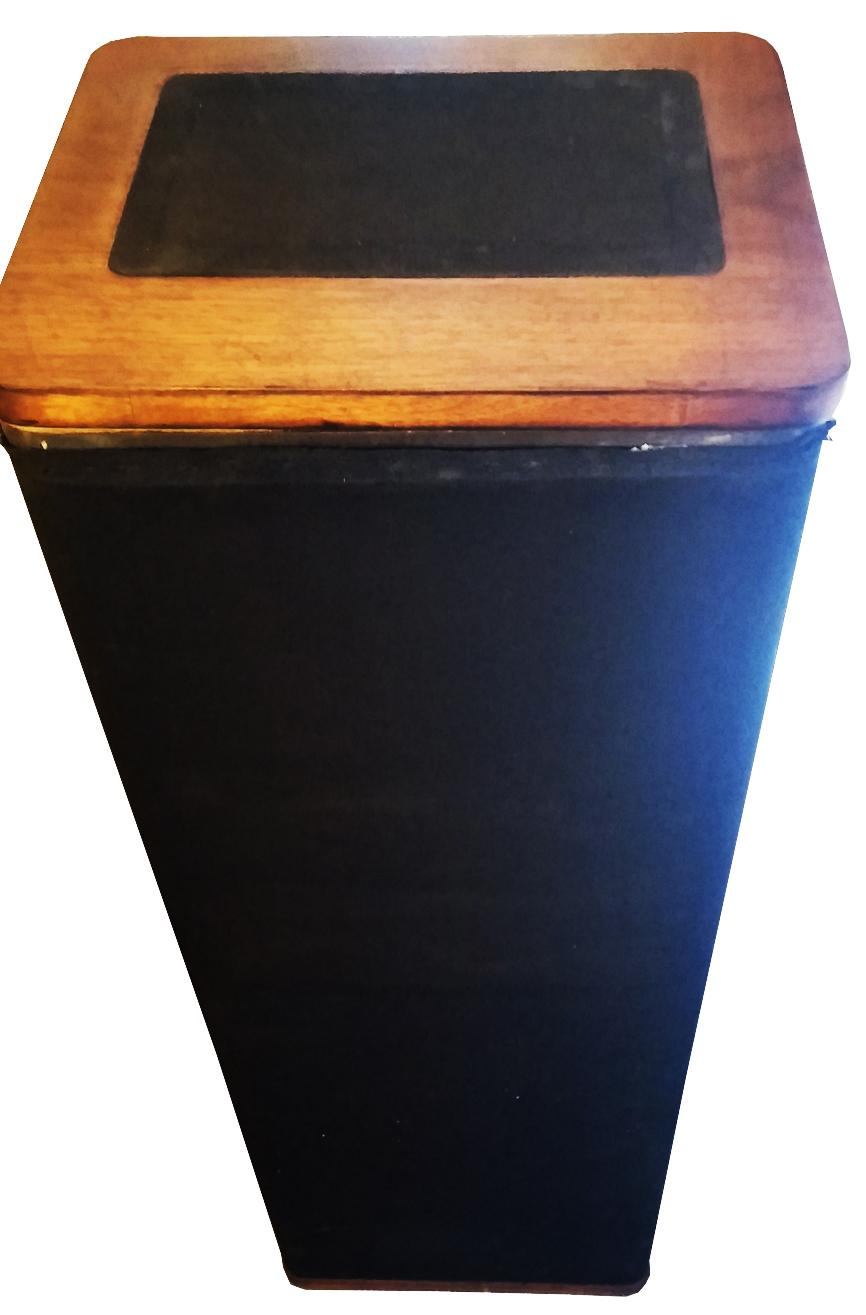 Vandersteen 1 rebuild
---
Designer: speaker whisperer
Project Category
Tower Speakers
Project Level
Intermediate
Project Time
1-8 Hours
Project Cost
$100 – $500
Project Description
To be able to refurbish a couple of blown woofers on a vandersteen 1 and improve the tweeters too!
Design Goals
To keep the original look of the vandersteen 1s and improve its clarity by replacing the driver with similar sound!
Driver Selection
Heres the problem you cannot use just any woofer cause its 8 1/2 in diameter, so I used the Dayton Audio ds215-8 designer woofer with a flat frequency response… decide on the tymphany xt25bg60-04, a dual ring radiator with a magical center nipple to cut the distortions to a mininmum!
Enclosure Design
Same as original cabinet,
Enclosure Assembly
To get at the speaker without tearing up the sock, you have to remove the top wooden plate by prying gently around and you'll see that speaker putty was used to secure the two, now theirs a million staples to hold the sock in place, remove all gently and pull the sock down kinda of inside out and let hang loosely.. you should be able to get at the drivers now! clean all the putty up surrounding the speaker
Crossover Design
This tweeter I recommend is a 4 ohm shielded and needs a 12 watt 2 ohm wire wound resistor for each positive side to match the original crossover set-up.. mills non- inductive
Parts Used
2ea 295-430 Dayton Audio 8 inch ; 2ea 269-165 tymphany tweeters 2ea mill 12watt 2ohm resistor
Conclusion
Wow! I have a great if not better sounding set of audiophile speakers again on these Vandersteen 1s!!!
About the Designer
Work with dimension 4 a number of years, studied at greene joint vocational in industrial electronics '84, devry tech '87.. into classic audio amps, rebuilding and design, just started investigating tube audio too!!!