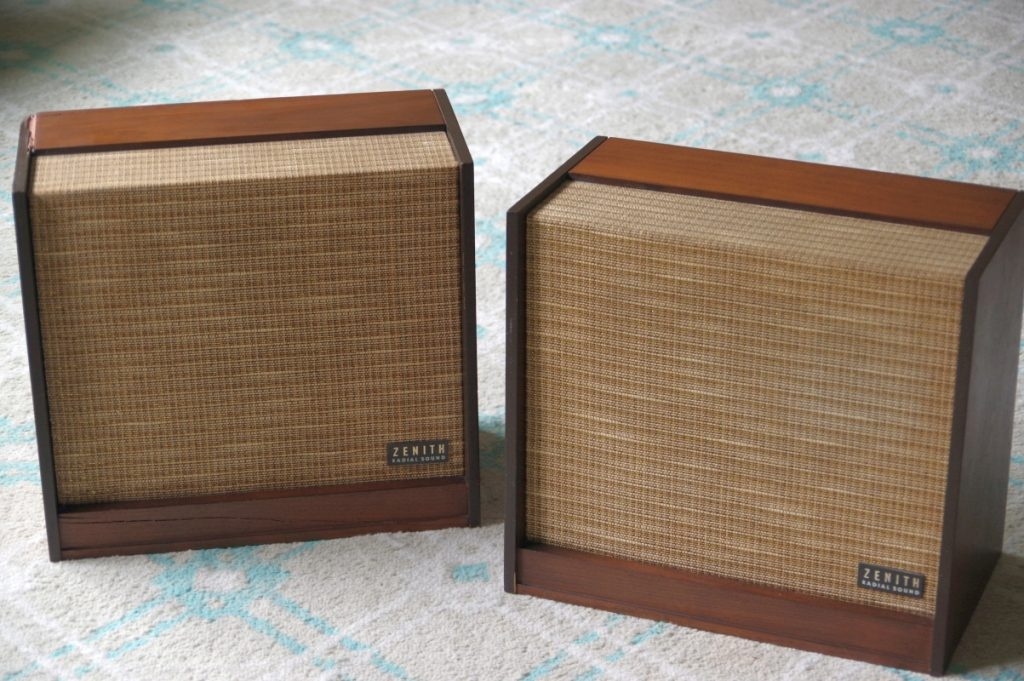 Vintage Speaker Revival
---
Designer:
Obin Robinson
Project Category:
Bookshelf Speakers
Project Level:
Intermediate
Project Time:
1-8 Hours
Project Cost:
Under $100
Project Description:
Our friend bought an old Zenith Y960 console stereo that was completely dead. All the electronics were fried and the speakers were dry rotted. We decided to conv ert the MR-105 satellite speakers into modern Bluetooth-enabled ones.
Design Goals:
We wanted to keep the Mid Century Modern design aesthetic but make these speakers usable again with contemporary devices.
Driver Selection:
#292-459
Enclosure Design:
Original Zenith MR-105 enclosures with some extra foam we had laying around.
Enclosure Assembly:
We removed the original drivers and put the new ones plus the #325-105 amplifier and associated hardware in it.
Crossover Design:
No crossover.
Conclusion:
These speakers would have ended up in a junk pile unless we rescued them. They now will serve as a functional set of speakers that won't clash with a Mid Century Modern decor. They sound fairly nice for their size. The Bluetooth amplifier provides more than enough power.
About the Designer:
I am an Active Duty Aviation Structural Mechanic in the U.S. Navy. I have been buying from Parts Express since 1991.
Project Parts List: