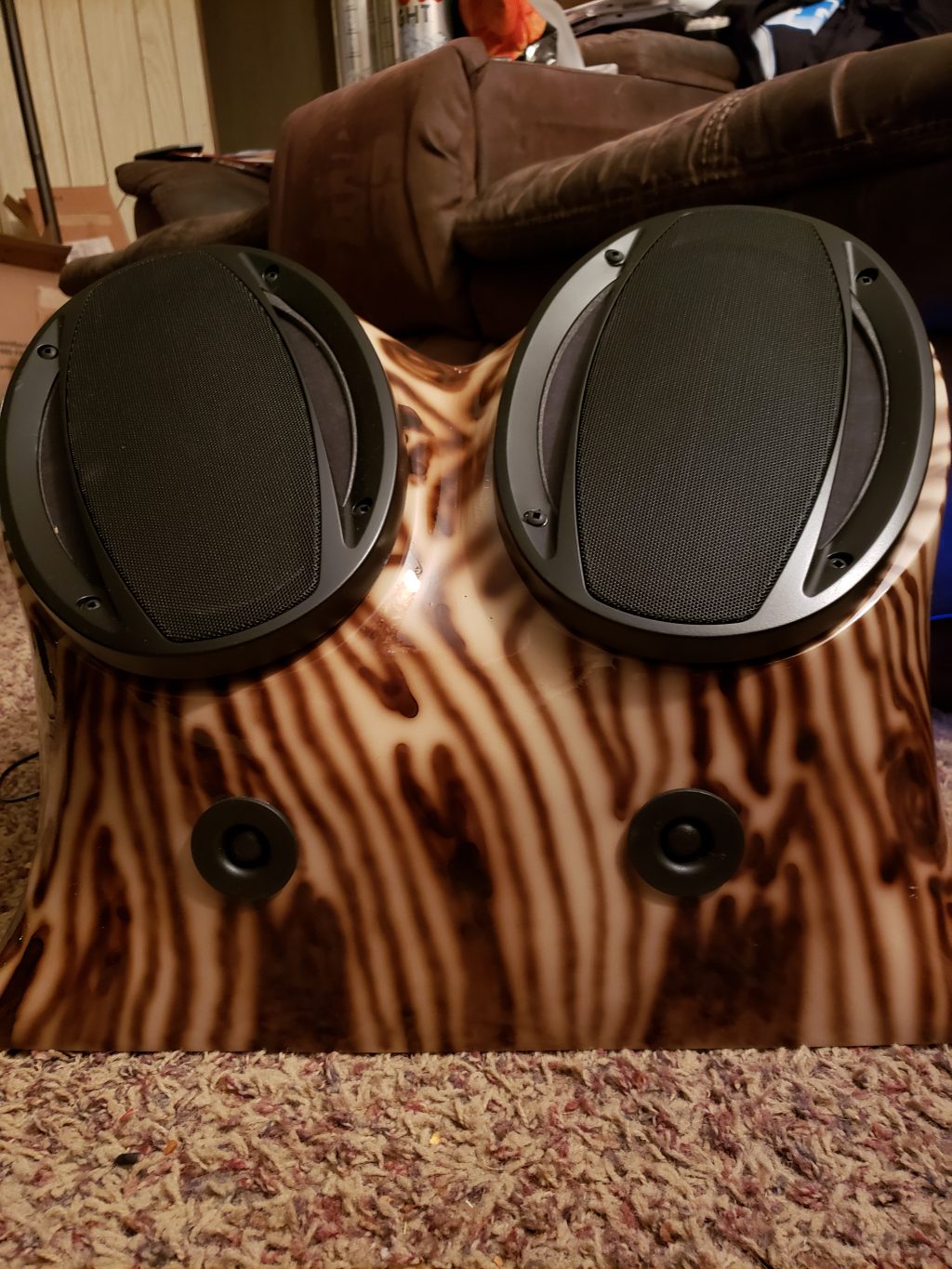 Woodie
---
Designer:
Jeff
Project Category:
Portable Speakers
Project Level:
Intermediate
Project Time:
1-8 Hours
Project Cost:
Under $100
Project Description:
I used part # 320-636 TPA3116D2 Class D 2.1 Amp Board 2X50W + 100W with Bluetooth 3.O and backlit LCD screen with part# 325-204 , 12VDC Output Power/ 18650 Battery Charger Bundle. Part# 275-106, Dayton Soft Dome Tweeters. Infinity 6X9 Automotive speakers.
Design Goals:
Make a Bluetooth speaker box someone could hear from miles away! Haha!
Driver Selection:
I used Part# 275-106 Dayton Tweeters and my own Infinity 6X9 speakers.
Enclosure Design:
I sprayed a base coat of tan on and then air brushed the box to make it look like wood grain and then sprayed 4 coats of clear on top of all of that.
Enclosure Assembly:
The box is made of MDF Plywood and formed with clothe and fiberglass and bodyfiller.
Crossover Design:
No crossover used.
Tips & Tricks:
Really no tips or tricks. Plug n Play mostly.
Conclusion:
This is one LOUD Box! And think the board has a place to hook up a subwoofer. I will update if I decide to get a sub.
About the Designer:
I like messing with electronics.
Project Parts List: