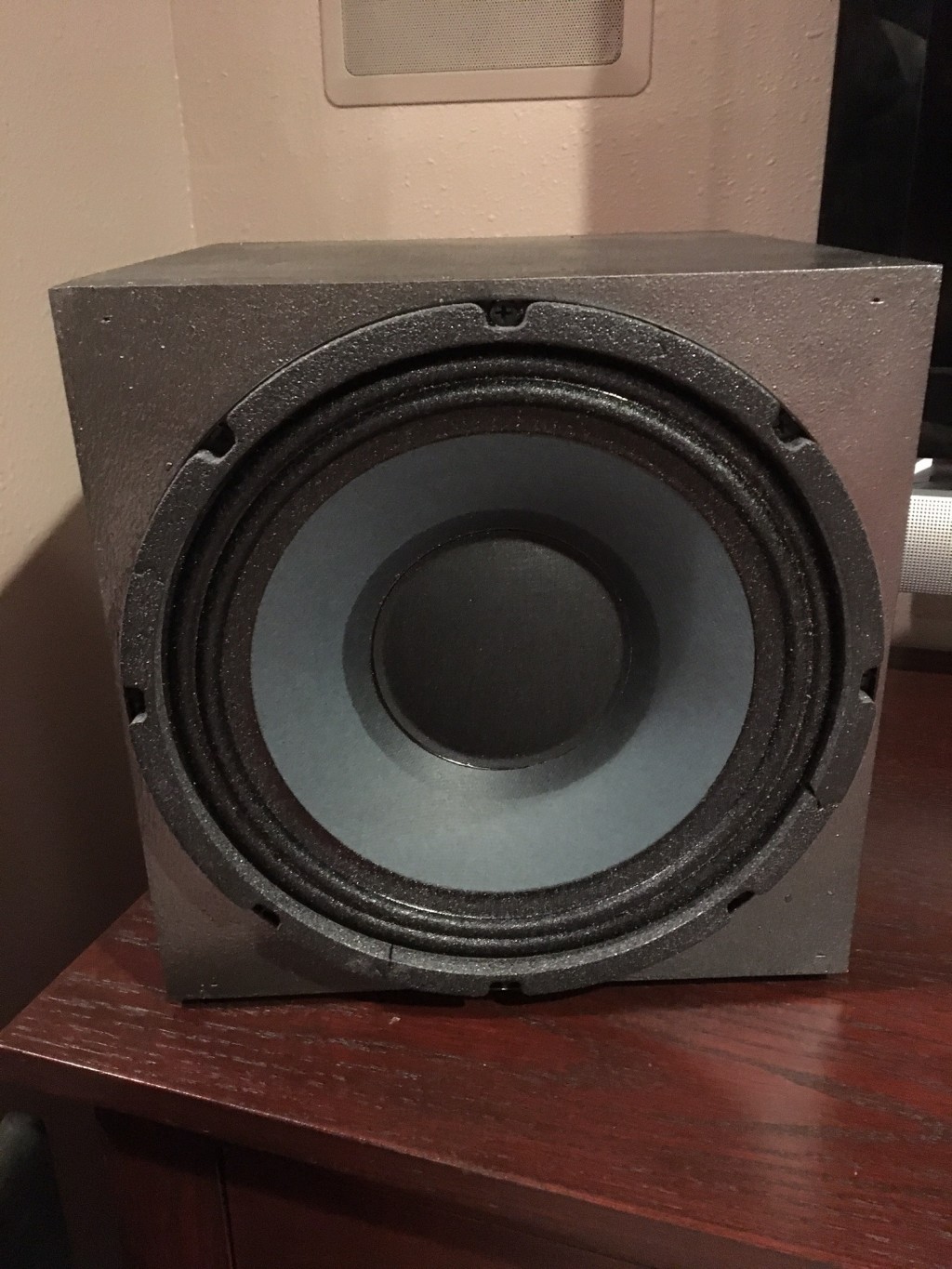 Zu Cube Clone
---
Designer:
Park
Project Category:
Bookshelf Speakers
Project Level:
Beginner
Project Time:
1-8 Hours
Project Cost:
$100 – $500
Project Description:
I had purchased a pair of B stock Zu Cubes from Sean at Zu Audio awhile back. I like them, but thought I could improve on the sound quality and still use similar parts. My littlest son also need a set of speakers for a 3116 chip amp too.
Design Goals:
Clone the Zu Cube in dimensions, parts, and clean up the response curve. I got help from an owner of a speaker manufacturer from Texas (curves and xo).
Driver Selection:
Eminence Beta 10 CX 10 Inch Coax driver 290-502
Eminence ASD 1001 1 Inch HF Horn Driver 290-525
Enclosure Design:
Straight copy of the 10.5 inch cubed box, 3/4 inch left over material, coated with Dura Tech black, and loaded with damping material.
Enclosure Assembly:
Super simple, cut all the squares the same dimensions, outside dimension are 10.5 inch cubed.
Crossover Design:
The current Zu XO consists of a single inline cap to roll off the tweeter. This is 1.0 uf cap. A true xo can even out the frequency response significantly.
Conclusion:
I had a good time making these with my middle schooler. These are good book shelf speakers and need some lower end help or a subwoofer, but if you can get the parts for a reasonable price, they are much cheaper than 1K.
About the Designer:
I like to fix things and make them better, but not always cost effective… 🙂
Parts Used: