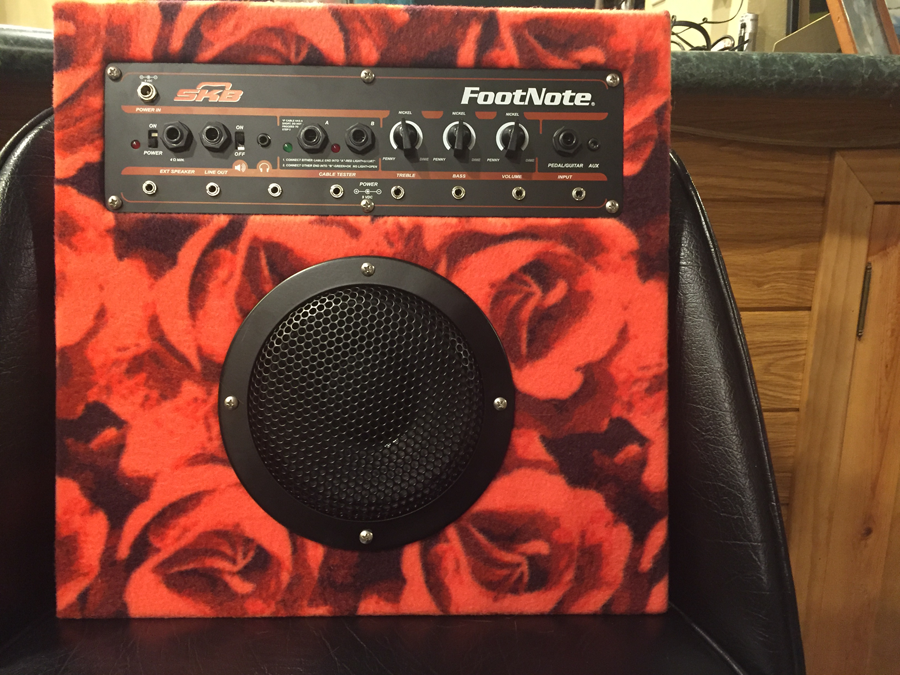 CNC FootNote Amp
---
Designer:
Footnote amp
Project Category:
Guitar and Bass Speakers
Project Level:
Intermediate
Project Time:
1-8 Hours
Project Cost:
Under $100
Project Description:
Full CNC FootNote amp build.
Design Goals:
To get my daughter to get her hands dirty.
Parts Used:
249-400 – Build Your Own FootNote Guitar Combo Amp – Components Only
Conclusion:
I used this kit to get my daughter envolved with some basic woodworking. This is the front face plate of the enclosure, we will leave the rest up to you guys since it's prettt simple.
About the Designer:
Just a DIY guitar amp made with my daughter. Front face plate was done with a home built CNC machine.