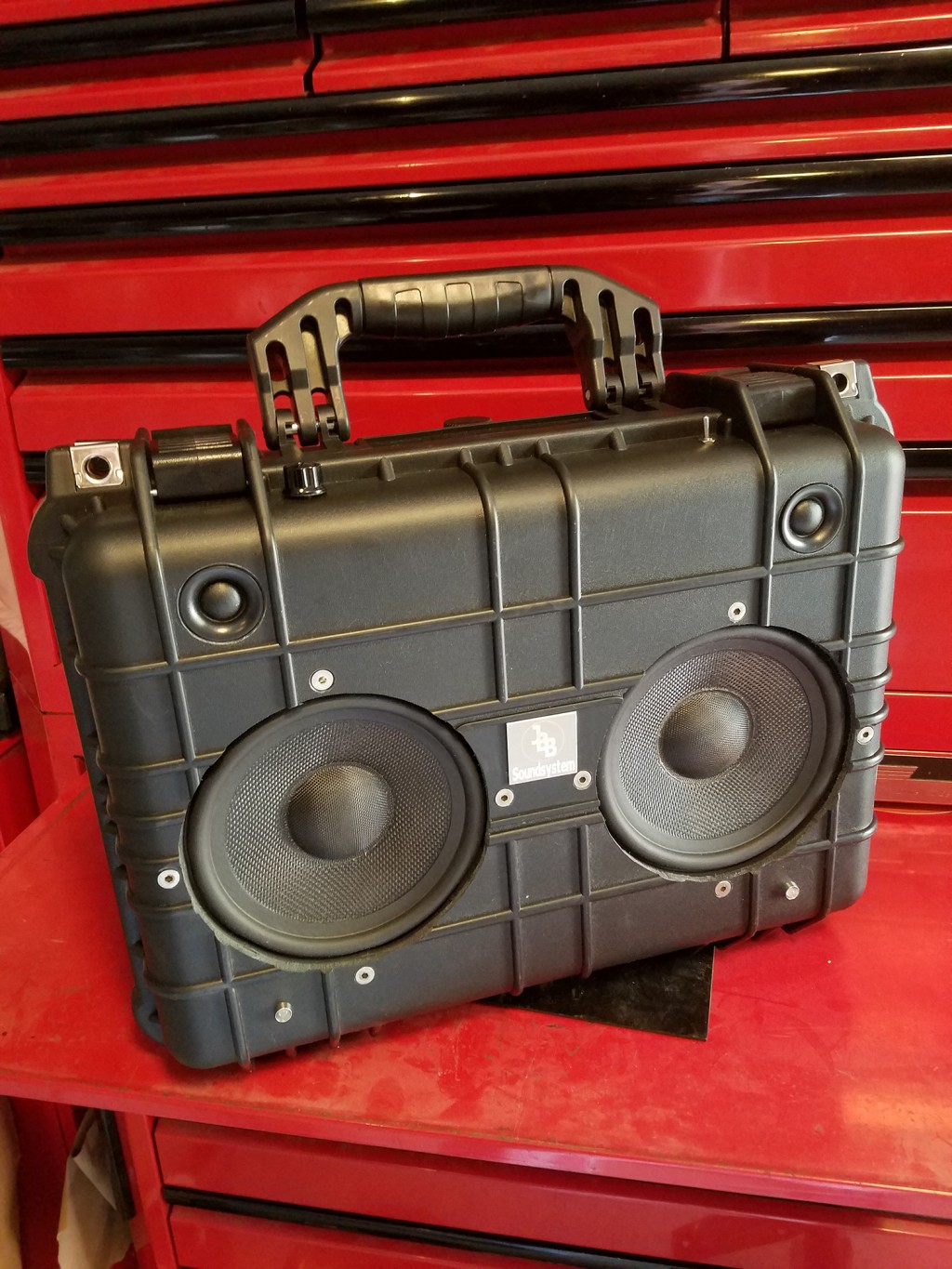 Swamp Box
---
Designer:
Joe
Project Category:
Portable Speakers
Project Level:
Beginner
Project Time:
1-8 Hours
Project Cost:
$100 – $500
Project Description:
The Swamp Box is a portable, water resistant, rugged, wireless soundsystem.
Design Goals:
I wanted to build a portable soundsystem to take on my sailboat, to bonfires, and anywhere else I want portable wireless sound. I was able to add usb charging capabilities using the KAB INT add-on board.
Driver Selection:
I had the woofers sitting on a shelf waiting for a project. They are very durable, tuff drivers. The tweeters I had purchased when on sale. I liked the clean look of these read mount tweeters.
Enclosure Design:
It is an off the shelf storage/carrying case. It is IP68 rated. I wanted the waterproof and durability this case offered.
Enclosure Assembly:
All of the hardware is Stainless Steel and Brass for good looks and weather resistance.
Crossover Design:
I had this pair of crossovers from a pair of Polk Audio mobile separates. They were on the shelf and ready to use. Custom crossovers are a planned upgrade.
Conclusion:
I am happy with the sound of this box. I plan to design and build new crossovers and probably add a second battery pack.
About the Designer:
I am a prototype technician by trade. I have been an audio hobbyist since junior highschool.
Project Parts List: