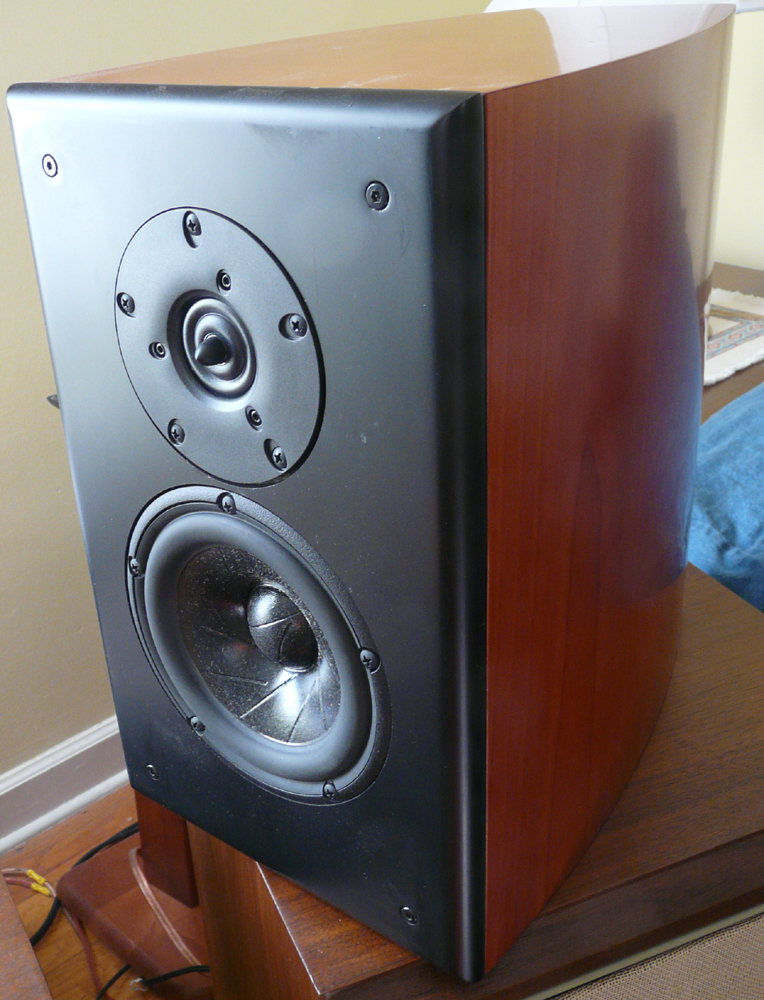 Intimates
---

Designer: Carl Richard
Project Time: 8-20 Hours
Project Complexity: Advanced
Project Cost: $500 – $1000
Project Description
High end 2-Way stand mount vented design in a 15 liter P.E. box
Design Goals
Nearly full range response in a small room with great sonic reproduction of female and male voice, classical and jazz.
Driver Selection
Scan speak 15W/8530K01 Revelator midwoofer and Vifa XT25TG30-04 ring radiator tweeter
Enclosure Design
15 liter curved sided P.E. Cabinet with cherry finish
Enclosure Assembly
Added a vent and binding posts
Crossover Design
3rd order elect. on the tweeter and 2nd order on the midwoofer
Conclusion
Nice, balanced sound with low distortion. Speaker is not tiring to listen to over extended periods of time.
Tips & Tricks
Recommend stand height of 26 inches.
About the Designer
Owner/operator of Carl's Custom Loudspeakers. Turned a hobby into a business upon retirement. Repair and upgrade of home and pro audio speakers. Vintage New England speakers a specialty.