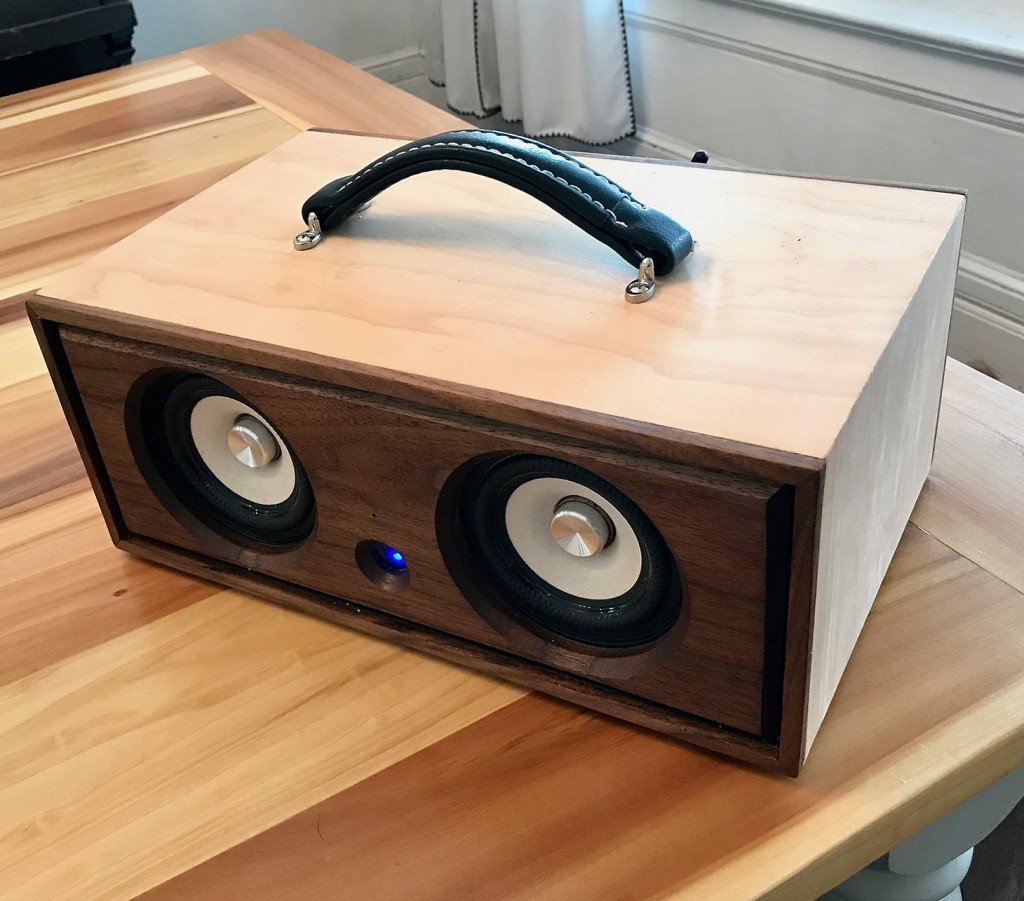 Walnut/Maple Bluetooth
---
Designer:
Jeremy Hazelton
Project Category:
Home Electronics
Project Level:
Intermediate
Project Time:
8-20 Hours
Project Cost:
$100 – $500
Project Description:
An aesthetically pleasing, quality sounding full-range bluetooth speaker (with the option for a powered sub) to be used for home listening. Something that looks as good as it sounds
Design Goals:
Great looking, fine furniture grade craftsmen style… that also sounds great and allows for expansion.
Driver Selection:
# 264-957 Tang 4″ Full Range Drivers
# 300-781 Dayton WF60PA w/ Bluetooth
Enclosure Design:
1/2″ Walnut face and rear plate, 3/4″ Maple Plywood case, with Walnut edge banding. Sealed enclosure.
Conclusion:
Pictures aren't great, mostly snapped with my iPhone during the build in my basement (not in my shop, as I was surprising my wife for Christmas). This project came out great, and I'll certainly build another one or two, though I will likely switch to an internal amp with rechargeable battery option and skip the subwoofer out option.
About the Designer:
Just a dude with a few tools (never enough tools) who wants nice things, but can't afford to pay someone else to build them.
Project Parts List: