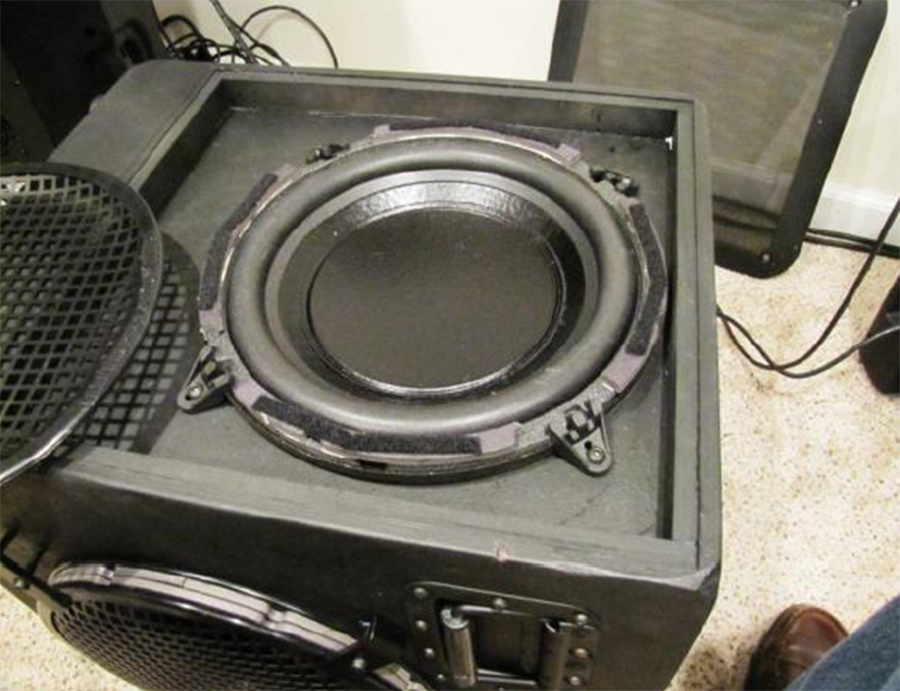 30Hz High Power Compact Passive Radiator
---
PDF OF THE PROJECT: Project PDF
Designer:
mercifullyfree
Project Category:
Subwoofers
Project Level:
Advanced
Project Time:
1-8 Hours
Project Cost:
$500 – $1,000
Project Description:
Lab 12C used with 2 passive radiators to achieve 30Hz performance in compact enclosure. Due to lack of table saw I modified enclosure kit, but starting from scratch would probably be easier, if table saw available. Been using since 2014 with organ for low pedal notes with great results, but obviously, other uses would be great.
Design Goals:
Compact enclosure (<40 pounds & 2 cu ft) that extends to 30HZ with full use of 500W rating of LAB 12C for professional use with organ bass
Driver Selection:
LAB 12C
Enclosure Design:
passive radiator (dual)
Enclosure Assembly:
adapted kit
Crossover Design:
electronic with high pass at 25HZ
Conclusion:
successful – Been using for over 3 years and happy
About the Designer:
50 years exp (good to get old). Built first folded horn 45 years ago. Read republished (1971) Thiele/Small articles and built "bass reflex" cabinets, doing calculations by hand…love sound and love good bass.
Project Parts List