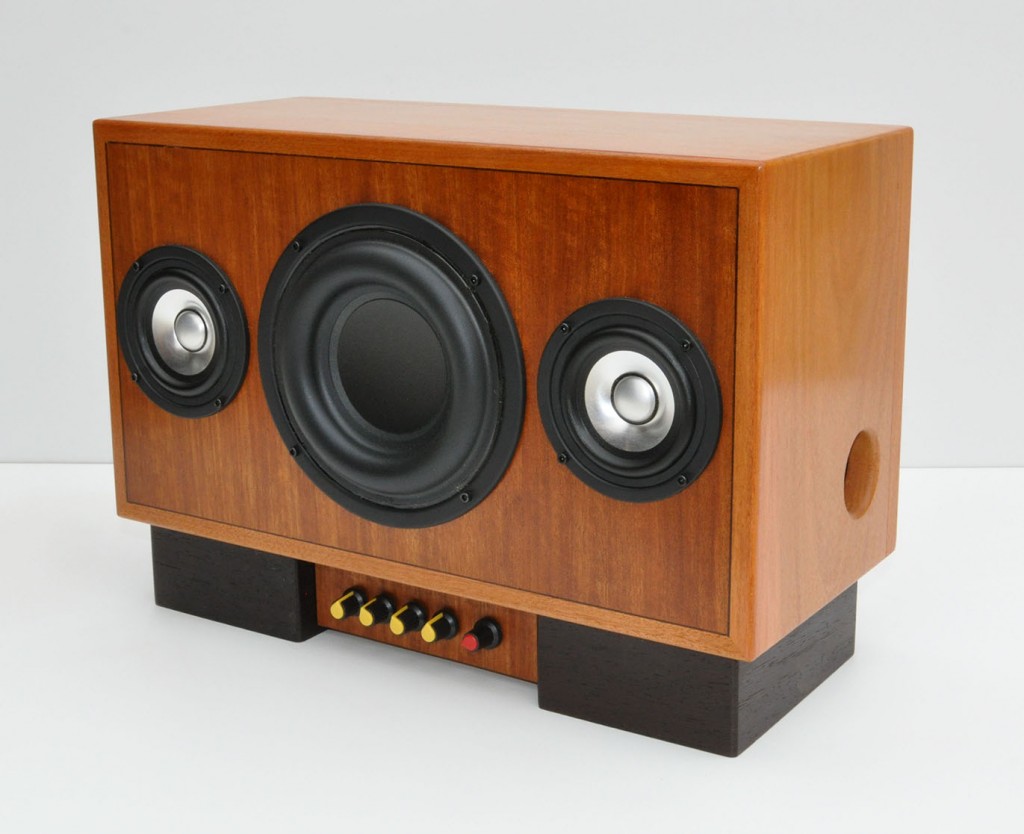 Isetta 2.1 Speaker Build
---
Designer:
GoofBoy
Project Category:
Freestyle
Project Level:
Intermediate
Project Time:
20+ Hours
Project Cost:
$100 – $500
Project Description:
IMplementation of Paul Carmody's Isetta 2.1 Enclosure with an added built in amp.
Design Goals:
Make a small box that doesn't look like something you can buy cheaply in a store. Also, to have fun.
Driver Selection:
1 – Tang-Band W5-1138SMF
2 – Fountek FE85
Enclosure Design:
Solid Santos Mahogany, African Mahogany Veneer, Solid Wenge, and 1/2in MDF were used for the enclosure.
Enclosure Assembly:
Hardwood and veneered MDF so it does require some thought on wood movement. There is a full annotated gallery of the build with some wood working tips here – https://imgur.com/a/mFRAiLh
Crossover Design:
Staight from Paul Carmody's Isetta design – (https://sites.google.com/site/undefinition/isetta)
Conclusion:
Really like the sound and the look of the end product. Fun build.
About the Designer:
A woodworker and recovering engineer just getting into making speakers, because… well, it is just fun.
Project Parts List: