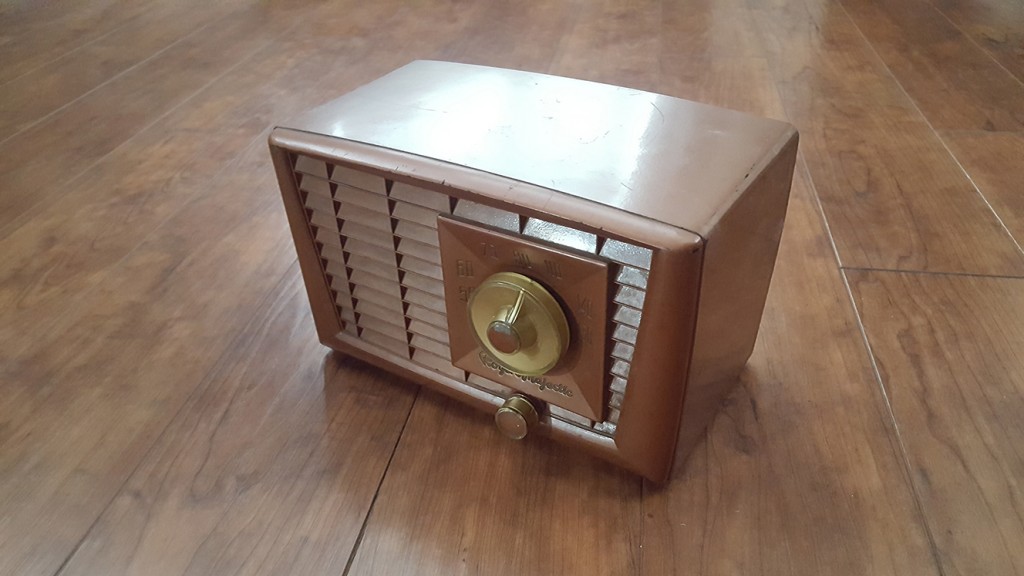 Rogers Majestic Restomod
---
Designer:
Kenny K
Project Category:
Portable Speakers
Project Level:
Beginner
Project Time:
1-8 Hours
Project Cost:
Under $100
Project Description:
I took a 1950s radio, and gutted it except for the old speaker. I used the Dayton 2×15 amplifier, along with all the recommended brackets, battery pack, LEDs, and function cables. I made the volume work with the original knob, and turned the tuning knob into the on/off switch
Design Goals:
I wanted to hide the modern tech inside the old radio. I wanted the sound quality to be better, but still old school.
Enclosure Design:
Rogers Majestic Model No. 560
Enclosure Assembly:
As I found it at an automotive swap meet.
Tips & Tricks:
Spending the extra time to hook up the original volume and making use of the tuning knob is really rewarding!
Conclusion:
This all works, except it's a stereo amplifier powering a single speaker. I'd like some feedback on how to make this work better if possible.
About the Designer:
This is my first project. I'm very new to this and am hoping to tackle more complex projects in the future (ideas are already there).
I'm very passionate about hot rods as well, and would like to apply this to a car one day as well!
Project Parts List: