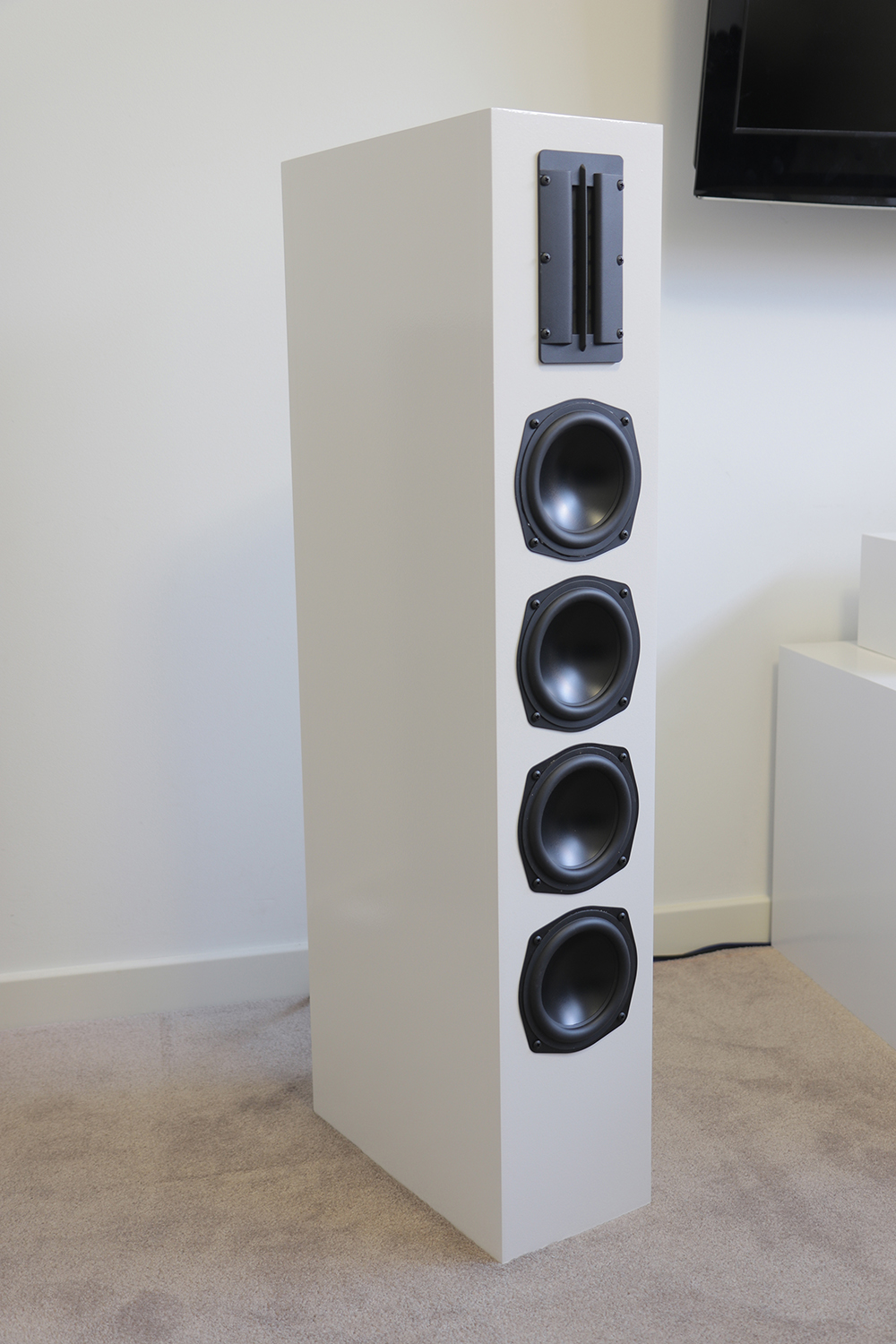 Tower Speakers
---
Designer:
Doublsmm
Project Category:
Tower Speakers
Project Level:
Intermediate
Project Time:
8-20 Hours
Project Cost:
$100 – $500
Project Description:
Tower speakers with four woofers to provide great low end response and a planar tweeter to work with the woofers and provide a clean sound.
Design Goals:
My goals for these speakers were something that I would be extremely happy with, something that could do everything and something that would look amazing. I'm happy to say I achieved my goal!
Driver Selection:
Woofer Part # 290-218
Tweeter Part # 275-085
Enclosure Design:
Bass reflex, rear ported
Enclosure Assembly:
18mm MDF, nails and wood glue
Crossover Design:
Dayton Audio XO2W-3.5K 2-Way Speaker Crossover
Conclusion:
In conclusion I couldn't be happier with the end result, these tower speakers sound amazing! The bass is so good that without a high-pass set you barely even need a subwoofer, they are controlled on all genres of music and look amazing! Overall extremely happy with my end result.
Thanks to 123Toid (youtube) for helping me with the graphs for the crossovers!
About the Designer:
My name is Doublsmm and I run an Australian based youtube channel where I build speakers and make videos surrounding them!
Project Parts List: